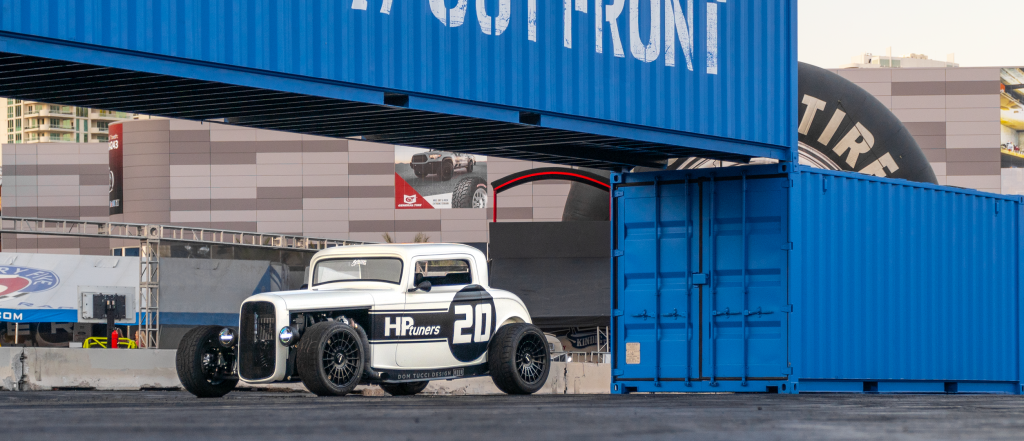 With support for Ford Ecoboost, Coyote V8, Powerstroke Diesel, and additional supercharged applications, the VCM Suite tuning software and MPVI2 OBDII device give you the power to tune and data log a wide range of Ford cars and trucks.
Our engineers are constantly adding new platforms and have recently announced support for some of the newest Mustangs and F-150s. With unique features such as an ECM-controlled transbrake for 10R80 (10-speed transmission) vehicles, VCM Suite gives you new levels of access and programming capabilities for the Ford platform.
Special features of our Ford tuning support include:
Read, edit, and flash all Ford applications with no need to modify or exchange your ECM.
Flash via MPVI2 and export to 3rd party devices.
Broad EcoBoost coverage, including 2.3, 2.7 and 3.5L engines.
Exclusive ECM-controlled and customizable Transbrake launch functionality on late model Mustangs with 10 Speed Automatic transmissions.
First to market to support the 10-speed automatic (Ford 10R80).
Fastest flash time in the industry.

Broad support for 99-04 Mustang V8, plus almost all 2004-2020 Ford applications

Support for all 6.0, 6.4 and 6.7 Powerstroke diesel trucks, including FICM support.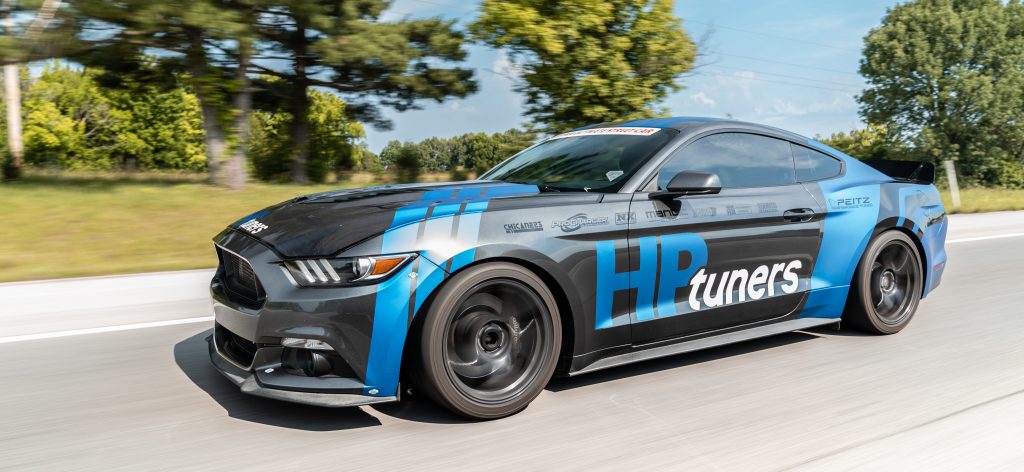 VCM Editor allows you to adjust a multitude of complex parameters such as torque strategies, spark tables, fueling, RPM limits, fan activations, transmission shift points and pressures, exhaust valve control, speedometer settings and many more. After you've written a new tune to your car, you can use VCM Scanner to view, chart, and log diagnostic data in real time via the vehicle's OBDII port. View and clear vehicle Diagnostic Trouble Codes (DTCs) along with other vehicle module information. Command control functions like closed loop, fans, gear select, timing, air fuel ratio and so more all in real time.
Complete list of supported Ford vehicles:
FORD
Year
Model Type
Single Vehicle Ford or Universal Credits
Unlimited Year/Model Ford or Universal Credits
02-14
Falcon BA, BF, FG, FGX, Territory models (Including A6 TCM support)
2
30

05-12

21

Crown Victoria 4.6

Bronco Sport 1.5/2.0

2

4

N/A

N/A

07-19
Edge 3.5 (Except EcoBoost)
2
N/A
15-19
Edge Sport 2.7 EcoBoost
2
N/A
19
Edge ST (2)
4
N/A
19-20
Edge 2.0 (2)
4
N/A
05-11*
Escape 2.3, 3.0
2
N/A
13-19
Escape 2.0 EcoBoost
2
N/A
06-14
E-Series Van 4.6 (Except Diesel)
2
N/A
07-08
E-Series Van 5.4
2
N/A
12
E-Series Van 5.4
2
N/A
15
E-Series Van 6.8
2
N/A
99-03
E-Series Van 7.3 Powerstroke (2)
2
N/A
03
Excursion 6.0 Diesel (Including FICM support)
2
N/A
99-03
Excursion 7.3 Powerstroke (2)
2
N/A
05-14
Expedition 5.4
2
N/A
15-19
Expedition 3.5 EcoBoost
2
N/A
20
Expedition 3.5 EcoBoost (2)
4
N/A
04-16
Explorer 4.0, 4.6, 3.5
2
N/A
13-17
Explorer Sport
2
N/A
19
Explorer 3.7
2
N/A
20
Explorer ST (2)
4
N/A
20
Explorer 2.3 Ecoboost (2)
4
N/A
20
Explorer 3.3L (2)
4
N/A
16-19
Everest 2.2, 3.2 (2)
4
N/A
12-17
Fiesta 1.0 EcoBoost
2
N/A
13-17
Fiesta ST 1.6 EcoBoost
2
N/A
13-18
Fiesta ST 1.6 EcoBoost (non-USDM) (MED17.0.1) (2)
2
N/A
18-20
Fiesta ST 1.5 EcoBoost (non-USDM) (TC-277)
2
N/A
05-07
Five Hundred 3.0
2
N/A
05
Focus 2.3
2
N/A
06-07
Focus ZX3 2.0
2
N/A
19
Focus ST 2.3
4
N/A
11-18
Focus 2.0L (N/A)
2
N/A
13-18
Focus ST 2.0 EcoBoost
2
N/A
16-18
Focus RS 2.3 EcoBoost
2
N/A
18-19
Focus 1.5L (EU) (2)
4
N/A
19-20
Focus ST (EU) (2)
4
N/A
06-07
Freestar
2
N/A
05-07
Freestyle 3.0
2
N/A
09-16
Flex (Except EcoBoost)
2
N/A
04
F-Series 4.6, 5.4 (Except old body style and Lightning)
2
12
05-10
F-Series 4.6, 5.4
2
12
05-17
Superduty V10
2
N/A
20-21
Superduty 7.3 (2)
4
N/A
03-07
F-Series 6.0 Powerstroke Diesel(FICM available at additional cost)
2
N/A
08-10
F-Series 6.4 Powerstroke Diesel
2
N/A
11-16
F-Series 6.7 Powerstroke Diesel
2
N/A
17-19
F-Series 6.7 Powerstroke Diesel
4
N/A
11-14
F-Series V8 incl. SVT Raptor
2
12
11-20
F-250 6.2
2
N/A
99-03
F-250 7.3 Powerstroke (2)
2
N/A
15-17
F-150 5.0
2
N/A
18-20
F-150 5.0
4
N/A
11-19
F-150 3.5 EcoBoost
2
N/A
20
F-150 3.5 EcoBoost
4
N/A
17-20
F-150 Raptor 3.5 EcoBoost
2
N/A
11-14
F-150 3.7 EcoBoost
2
N/A
15-17
F-150 2.7 EcoBoost
2
N/A
18-20
F-150 2.7 EcoBoost
4
N/A
15-17
F-150 3.5 Non EcoBoost
2
N/A
18-19
F-150 3.0 Powerstroke (2)
4
N/A

16

16-19

F-550 6.8 V10

F-650/F-750

2

4

N/A

N/A

13-20
Fusion 2.0L EcoBoost
2
N/A
17-18
Fusion Sport 2.7
2
N/A
05-06
Ford GT 5.4 (2)
2
N/A
17-19
Ford GT 3.5
2
N/A
13-18
Kuga 2.0 EcoBoost
2
N/A
99-04
Mustang GT 4.6 (2)
2
N/A
00
Mustang Cobra R 5.4 (2)
2
N/A
01
Mustang Cobra 4.6 (2)
2
N/A
03-04
Mustang Cobra 4.6 (2)
2
N/A
03-04
Mustang Mach 1 4.6 (2)
2
N/A
01
Mustang Bullitt 4.6 (2)
2
N/A
05-17
Mustang 4.6, 5.0, 5.4, 5.8
2
N/A
16-19
Mustang GT350/GT350R 5.2
2
N/A
18-21
Mustang 5.0
4
N/A
20
Mustang GT500 (2)
4
N/A
05-15
Mustang 3.7, 4.0
2
12
16-17
Mustang 3.7
2
N/A
15-17
Mustang 2.3 EcoBoost
2
N/A
18-21
Mustang 2.3 EcoBoost
4
N/A

21

07-11

Puma ST

Ranger 2.3, 3.0, 4.0

2

2

N/A

N/A

11-19
Ranger 2.2, 3.2 (2)
4
N/A
19-21
Ranger 2.3 (2)
4
N/A
07
Sport Trac 4.0
2
N/A
04-19
Taurus 3.0, 3.5, 3.5 EcoBoost
2
N/A
03-05
Thunderbird
2
N/A
16-18
Transit Connect 2.5 4V
4
N/A
15-19
Transit EcoBoost 3.5
2
N/A
15-19
Transit 3.7
2
N/A
20
Transit EcoBoost 3.3 (2)
4
N/A
FORD ADDITIONAL SUPPORTED CONTROLLERS
Year
Model Type
Single Vehicle Ford or Universal Credits
Unlimited Year/Model Ford or Universal Credits
03-07
6.0L Powerstroke Fuel Injector Control Module (FICM)
2
N/A
08-10
F-Series 6.4L Powerstroke 5R110 Transmission Control Module (TCM)
2
N/A
17-18
F-150 EcoBoost 3.5L 10R80 Transmission Control Module (TCM)
2
N/A
11-16
F-Series 6.7L Powerstroke 6R140 Transmission Control Module (TCM)
2
N/A
17-18
F-Series 6.7L Powerstroke 6R140 Transmission Control Module (TCM)
4
N/A
Focus RS AWD Rear Drive Unit (RDU)
2
N/A

20-21

20-21

ZF6HP26 6-Speed Transmission Control Module (TCM)

F-Series 6.7L Powerstroke 10-Speed HD Transmission (TCM)

Shelby GT500 TCM (TR_C75) (2)

2

4

4

N/A

N/A

N/A
FRPP
| Year | Model Type | Single Vehicle Ford or Universal Credits | Unlimited Year/Model Ford or Universal Credits |
| --- | --- | --- | --- |
| 18 | Mustang Cobra Jet (2) | 2 | N/A |
| | 2.0L EcoBoost Manual Transmission Control Pack (M-6017-20T) | 2 | N/A |
| | 2.3L EcoBoost Manual Transmission Control Pack (M-6017-23T) | 2 | N/A |
| | 3.5L EcoBoost Manual Transmission Control Pack (M-6017-35CNTRL) | 2 | N/A |
| | 4.6L 3V Manual Transmission Control Pack (M-6017-463V) | 2 | N/A |
| | 5.0L Coyote 5.0L Manual Transmission Control Pack (M-6017-A504VA) | 2 | N/A |
| | 5.0L Coyote 5.0L Manual Transmission Control Pack (M-6017-504V) | 2 | N/A |
| | 5.0L 2018 Coyote 5.0L Manual Transmission Control Pack (M-6017-M50B) | 4 | N/A |
| | 5.0L 2018 Coyote 5.0L Automatic Transmission Control Pack (M-6017-M50BA) | 4 | N/A |
| | 5.4L 4V Supercharged Manual Transmission Control Pack (M-6017-54SC) | 2 | N/A |