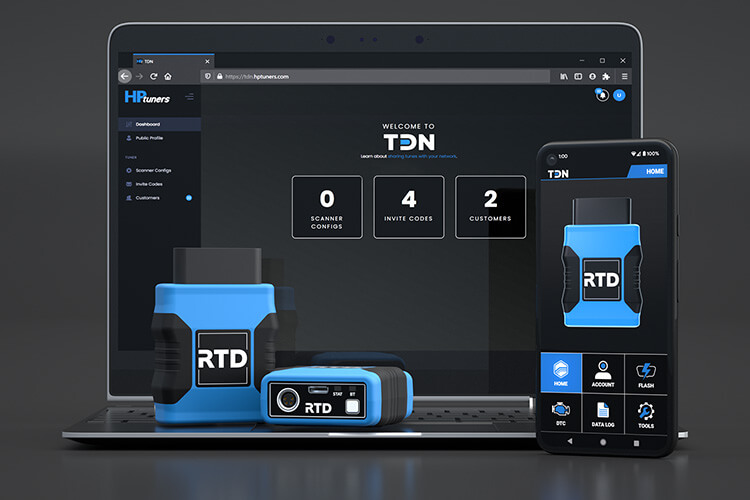 TUNE DELIVERY
FOR PROFESSIONALS.
HP Tuners offers tailored solutions for remote tune delivery. Designed for qualified tuners, shops, and aftermarket companies, these tools enable professionals to deliver tunes faster and easier than ever.
THE SOFTWARE.


Tune Delivery Network.

TDN is a browser-based and mobile resource for tuners and their customers. Manage your customers, their vehicles, receive read files, and push tunes with one convenient tool. TDN makes it possible to reach more customers than ever.
TDN is compatible with all current and previous generations of HP Tuners OBDII interfaces, including: MPVI3, MPVI2+, MPVI2, RTD Gen 3, RTD+, and RTD.
iOS and Android apps are available for free download (iOS compatibility requires RTD+, RTD, or MPVI2+/MPVI3).
Streamline building your network and delivering tunes to more customers and vehicles.
Access is restricted to HP Tuners authorized tuners and shops.
---
THE HARDWARE.

Remote Tuning Device.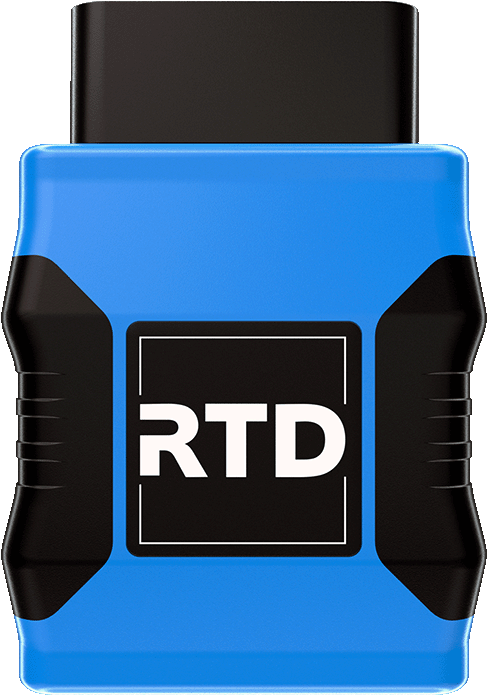 Built from the same mold as the MPVI3, the RTD Gen 3 revolutionizes remote tuning capabilities.
The new RTD is designed for remote tune delivery for professionals. This interface lets your customers send vehicle read files and share data logs directly with their tuner and receive professional calibration files to flash to their vehicle via the TDN app. The RTD offers full iOS and Android support with the TDN app.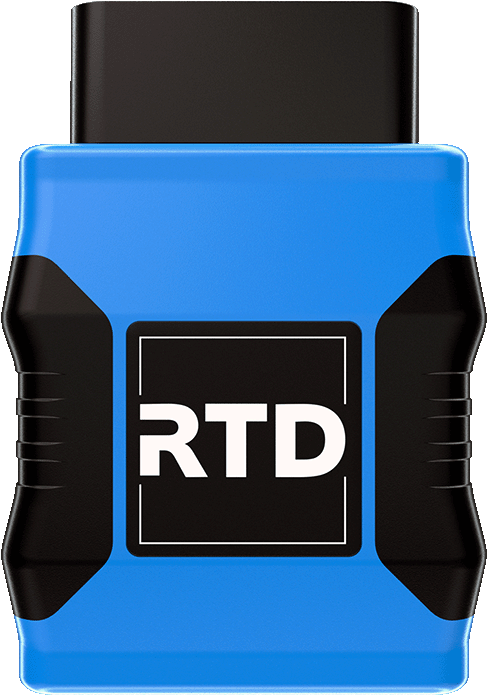 Can be used to deliver a tune to any vehicle supported by HP Tuners.
Fully compatible with VCM Scanner and Pro Feature Set.
Prevents your customer from accessing VCM Editor to change or view the tune file.

The RTD+ is only available via direct sale to select, high volume tuning customers.
HOW IT WORKS
The HP Tuners product range offers immense flexibility and numerous use cases. With an MPVI2, MPVI2+, or MPVI3 interface and the latest version of VCM Suite, you can diagnose, data log, read, license, edit, and write to all HP Tuners-supported vehicles. With the release of TDN and RTD, HP Tuners now offers a new, bigger, better, and faster tool for remote tune delivery to your customers. TDN and RTD are only available to select, high-volume tuning customers.
Contact HP Tuners Sales to begin the process by emailing sales@hptuners.com.
TDN is compatible with MPVI

2

, MPVI

2

+, MPVI3, RTD, RTD+, and RTD devices. However, only the MPVI

2

+, MPVI

3

, and RTD+, and RTD devices offer iOS support.
Use an MPVI

2

, MPVI

2

+, or MPVI

3

to build your tunes (no need to license any vehicles at this step).
Purchase inventory from HP Tuners and sell RTD or MPVI3 interfaces to your customers.
Invite customers to your network by connecting via TDN (browser and app).
With TDN, you can manage your customers and their vehicles, including sharing files directly with them, and more.
Customers can send a read file after they receive their device.
Using the TDN browser portal, tuners can send completed tune files to their customers.
Customers can then license their vehicle (credits are needed) and write to their vehicle's ECM with the TDN app.
For the customer, this entire process can be done on their mobile device via the TDN app—no need for a laptop or to download VCM Suite.
TDN user guides available for download