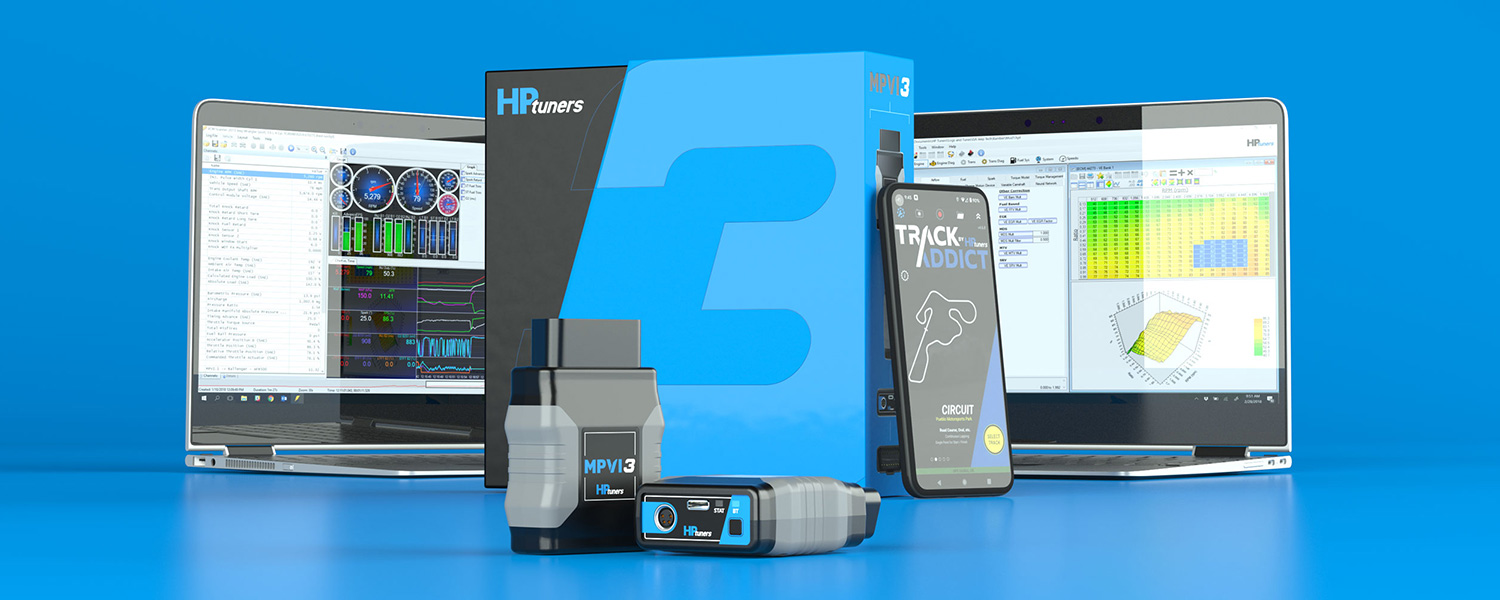 HP Tuners' Compliance Statement
HP Tuners designs and manufactures software and hardware tools for vehicle diagnostics, scanning, logging, calibration, and data acquisition purposes. The authorized use of such tools is to bring a motor vehicle into emissions compliance and/or to maintain emissions compliance, as well as for use on competition/racing and other exempted vehicles. HP Tuners does not create or provide tunes or pre-made calibrations.
HP Tuners' Terms of Use, policies, and agreements mandate that users shall comply with all local, state, and federal laws. In using HP Tuners software and hardware tools, you are representing, warranting, and agreeing not to use, employ or allow any HP Tuners tools to operate as a defeat device or to violate emissions compliance in any manner whatsoever. You further represent warrant and agree that the HP Tuners tools shall only be used by manufacturers, calibration businesses, and professionals to develop emissions-compliant and/or exempted calibrations.
Advanced Parameter Training
The Advanced Parameter training course ensures all HP Tuners' software users are educated on and committed to the emissions laws impacting vehicle tuning. In this course, users will learn about the Clean Air Act, the do's and don'ts concerning vehicle tuning, critical emissions control systems, and key calibration areas for maintaining emissions compliance.
The course consists of four sections, including Clean Air Act (CAA), Engine Emissions and Controls, Vehicle Diagnostics, and Vehicle Calibration, as well as three assessments.
After users pass the course and therefore demonstrate their understanding of essential emissions control systems and the laws associated with them, a group of advanced parameters will become accessible.
THE PROCESS IS SIMPLE.
Open VCM Editor > Help > Parameter Access and enter your device code and description.
Click Refresh Device Link. Close and reopen the software.
Advanced parameters will now be accessible.
WHAT IS THE EPA?
The Environmental Protection Agency (EPA) is the primary organization for developing, advocating, and enforcing federal emissions standards across the United States. The EPA is tasked with all environmental protection matters, including areas like vehicle emissions, fuel economy, and importing vehicles into the U.S.
WHAT IS CARB?
The California Air Resources Board (CARB) was established in 1967 with a mission to "promote and protect public health, welfare, and ecological resources through effective reduction of air pollutants" as stated on their website. Part of their work involves collaborating with the Environmental Protection Agency (EPA) to ensure the automotive industry operates under California emissions standards, as recognized by the EPA.
FAQ
A: U.S. Federal emission standards affect all U.S. citizens in all 50 states. CARB emissions requirements also affect those in so-called "Green" states which adhere to California emissions standards. It must also be stated that CARB enforcement authority extends beyond the borders of CA. If you have a "business presence" in California (as defined in the California Code of Regulations) you may still be subject to enforcement action by CARB. This can include as little as having a website and/or shipping product to CA. Regardless of your location, users must complete the course to access some advanced parameters.
A: Since HP Tuners operates within the United States, the use of our hardware and software must follow U.S. federal and CARB emissions standards.
A: The only vehicles exempt from emissions are as follows: vehicles manufactured before 1966, electric vehicles, and vehicles used solely for sanctioned motorsports competition which may never be used on public roads.
A: Exempted motor vehicles and other exempted vehicles are not required to meet federal or CARB emission requirements. State and local requirements (such as no smoking exhausts, noise limits, etc.) may still apply, however. Vehicles used solely for sanctioned competition events are not required to comply since they are exempted and may never be used on public roads. Any non-exempted motor vehicle must comply with applicable emission laws when it is used on public roads.
Executive Order (EO) Calibrations with HP Tuners
HP Tuners' hardware and software are designed to bring vehicles into compliance and maintain compliance with emissions regulations. When developing EO compliant calibrations, professional tuners can take advantage of valuable features like emissions drive cycle testing and advanced diagnostic data in VCM Scanner, as well as the Private Label RTD program.
A calibration which has been granted a CARB EO has demonstrated compliance with emissions regulations. It certifies that CARB and the EPA recognize such calibrations comply with all federal emissions and CARB standards.
Drive Cycles in VCM Scanner

Drive cycles are standardized driving patterns used for testing emissions and fuel economy. HP Tuners' software contains three drive cycles, including Highway Fuel Economy (HWFE), Euro5501 Auto, and SFTP-SC03. With the latest VCM Suite update (version 4.13 or later), qualified tuners can now perform these emissions drive cycles in-house on their dyno for research and development.
Tuners may pre-test their calibration using a 5-Gas Analyzer or Portable Emissions Measurement System (PEMS) equipment before submitting their final calibration. However, only full certification level testing under controlled conditions in a certified emissions laboratory can be used to determine emissions compliance.
Private Label RTD Program

HP Tuners' Private Label initiative provides approved shops and manufacturers with a fully branded Remote Tuning Device (RTD) to submit calibrations for obtaining a CARB EO. This program offers businesses the opportunity to build their brand while implementing an efficient and secure tune delivery method. RTD also works seamlessly with Tune Delivery Network (TDN) to manage clients.
Control Module Services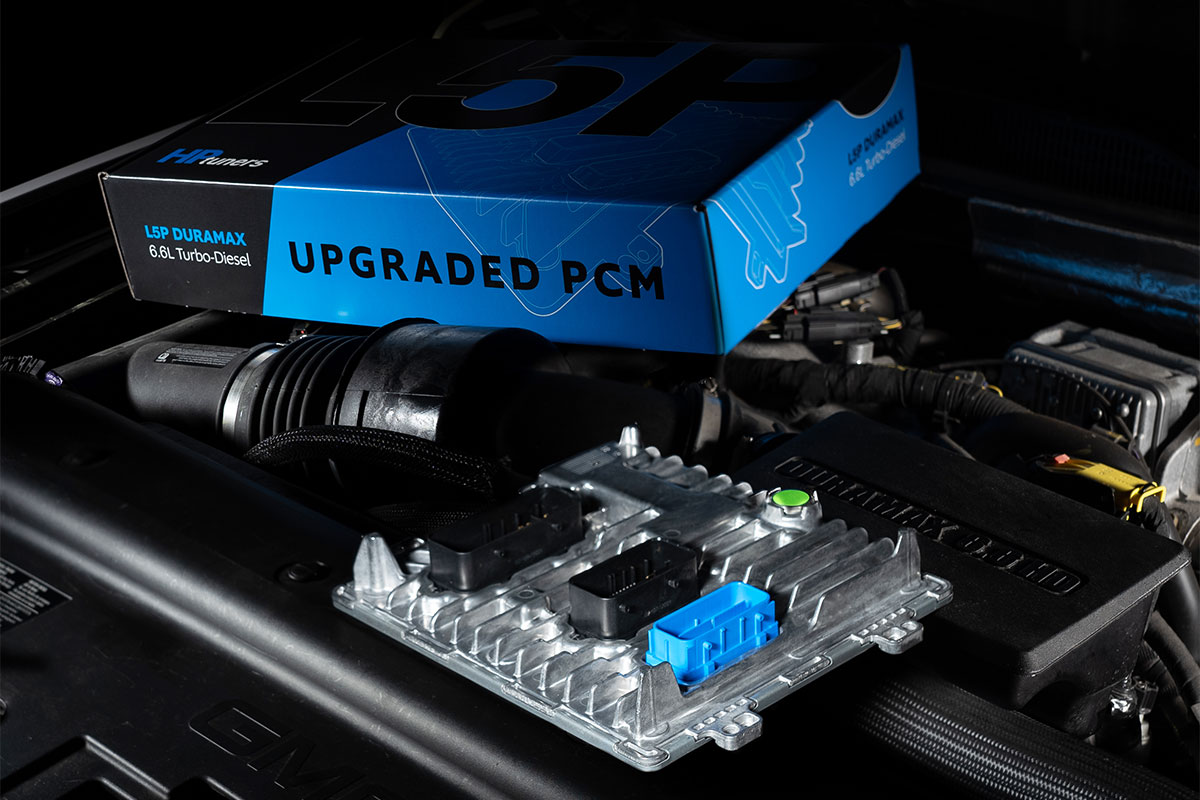 HP Tuners' control module services enable professional tuners to maintain emissions compliance with late-model vehicles using VCM Suite. These control module services include exchanges, upgrades, and new purchases for supported Engine Control Modules (ECM), Powertrain Control Modules (PCM), and Transmission Control Modules (TCM).
All services supply pro tuners with the calibration and diagnostic capabilities to license, read, edit, and write to a control module via a vehicle's OBDII port. These services are fundamental to supporting even the newest vehicles on the market with comprehensive diagnostic and calibration development solutions to maintain emissions compliance.