Oscar Piastri and His Journey to Formula 1
Published on: February 27, 2023Categories: Sponsored Athletes

From racing remote-control cars with his father to entering the competitive karting scene and now to Formula 1, Oscar Piastri has set some impressive records in his short but successful racing career—and this rookie shows no signs of slowing down.
The ambitious Aussie officially signed with McLaren as their 2023 F1 race driver, alongside Lando Norris, and is now the youngest driver on the F1 grid. For Piastri and his team, this is a dream come true that has required an immense amount of dedication and patience, many sacrifices, and pure love for the sport.
Oscar's Story
From RC Cars to Formula 1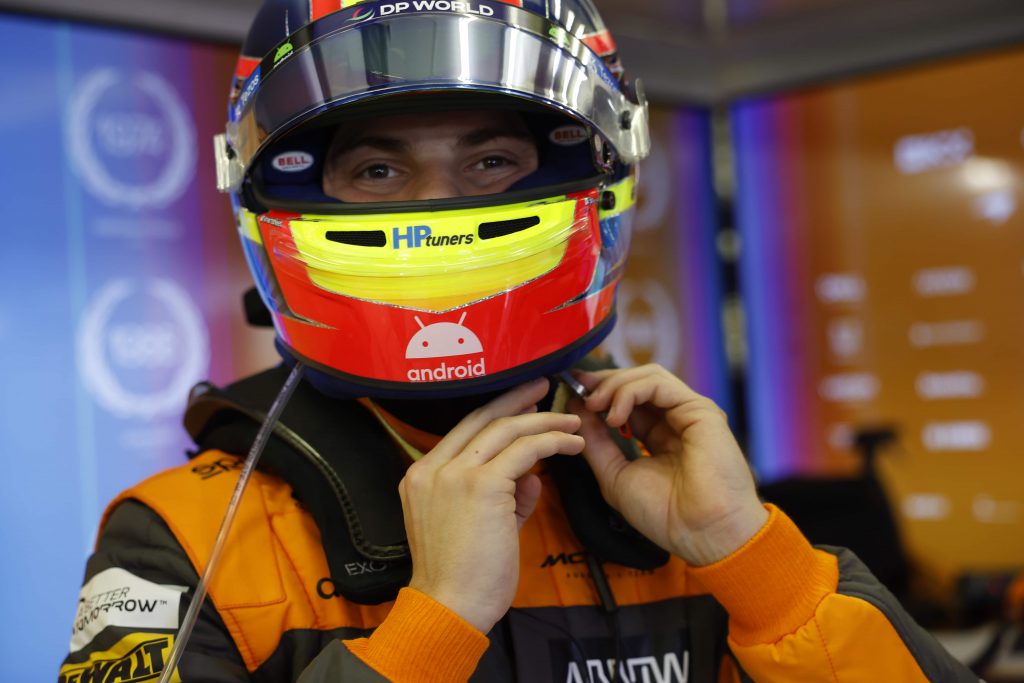 The native Aussie began his racing career after his father, Chris Piastri, introduced him to RC cars when he was only five years old. After competitively racing RC cars from the age of six and winning the 2010 Australian National Championship at just eight years old, he was introduced to the karting scene where Oscar's talent behind the wheel began to reveal itself.
Despite being only ten years old at the time, in addition to his fast lap times, Oscar demonstrated a great capacity to learn, a high level of consistency in his driving, and showed remarkable composure in his overall demeanor, sparking the interest of various international karting teams and eventually as his career progressed, junior Formula scouts.
In 2016, Oscar made the decision to relocate with his father to the United Kingdom, a central location for racing, so he could truly dedicate his life to the sport. This big move also gave Oscar access to more resources and partnership opportunities that would benefit him greatly as he raced to the top of the junior Formula categories with the goal to compete against the world's best in Formula 1.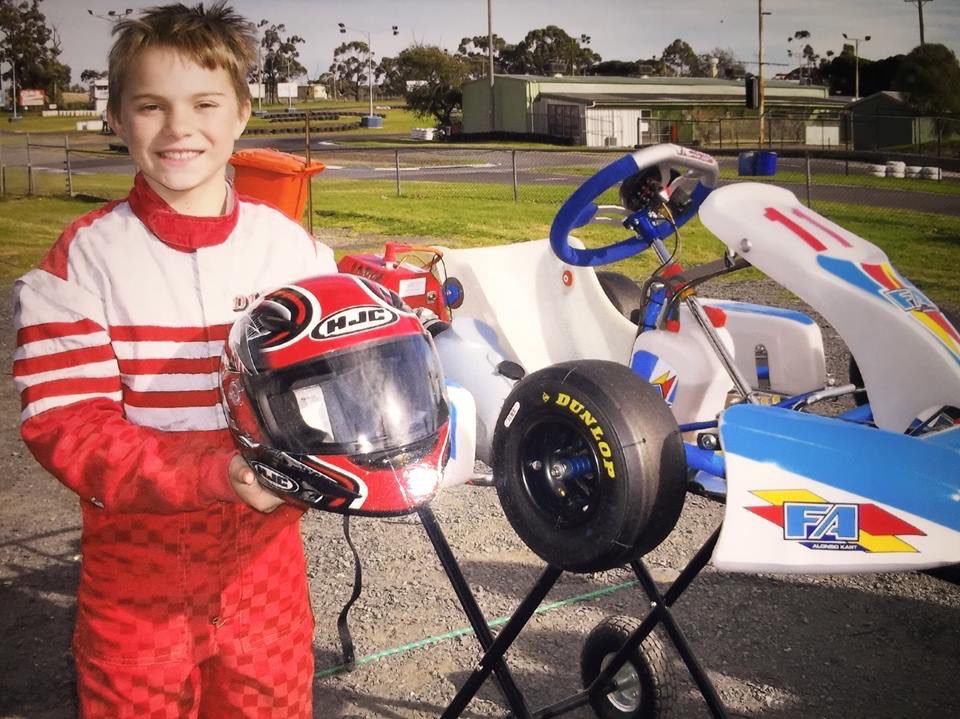 Getting Up to Speed
An Aussie Rookie Races His Way to the Top
Although the 21-year-old's professional racing career has been short compared to some Formula legends, like his former teammate, Fernando Alonso, Piastri has made waves in the world of Formula racing. With over 600K followers on his social media, it is obvious he has claimed the hearts of racing enthusiasts around the globe.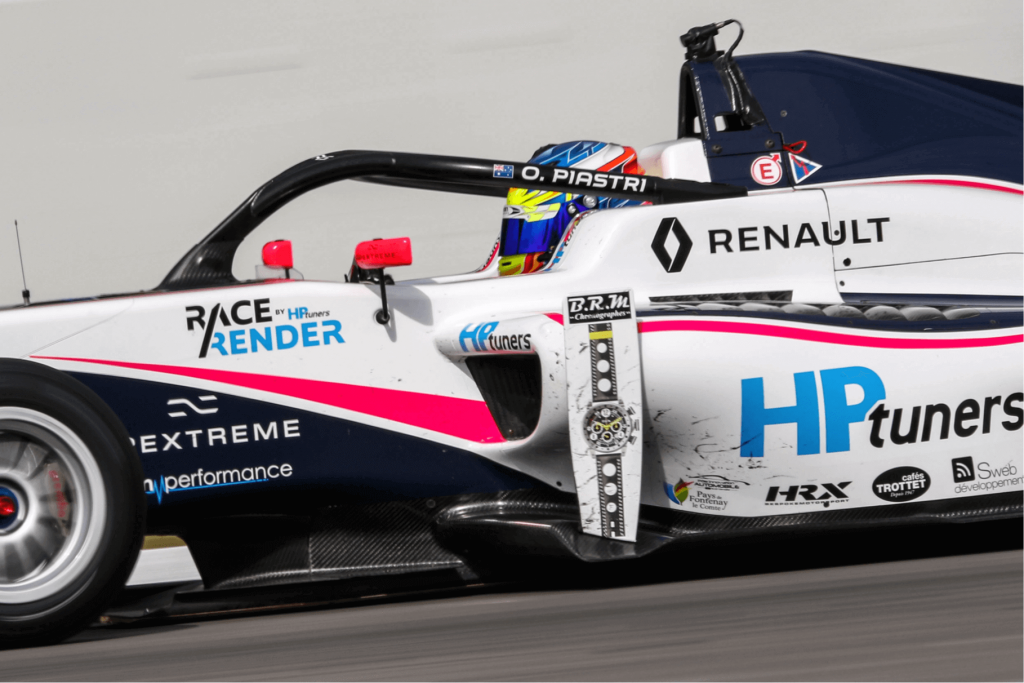 Formula 4 – An open-wheel racing competition designed for junior drivers.
Piastri officially entered the single-seater racing scene in Formula 4 with some familiarization races in the F4 UAE Championship at the end of 2016 where he earned two podiums. The following year in the 2017 British F4 Championship, Oscar claimed another six wins and six pole positions, finishing as Vice-Champion in his first full season of car racing.
Formula Renault Eurocup – An intermediate step to the big stage.
In his rookie year, Piastri clinched 8th place overall in the 2018 Formula Renault Eurocup Championship after sealing an impressive three podiums in total and two back-to-back podiums at the renowned Hockenheim Circuit in Germany.
Piastri signed with a new race team, R-ace GP, for the 2019 season where he earned seven wins and five pole positions, including wins at Silverstone, Spa-Francochamps, and Yas Marina. It was at Yas Marina during the final round when Piastri claimed his first championship title—the 2019 Formula Renault Eurocup Champion.
Piastri's Formula 4 and Formula Renault Eurocup career was full of introductions and learning, but he quickly proved himself worthy, catching the eyes of more sponsors and prestigious racing teams.
As reward for his victory, in January 2020, Piastri announced that he would join the Renault Sport Academy, now known as the Alpine Academy, to further develop his skills.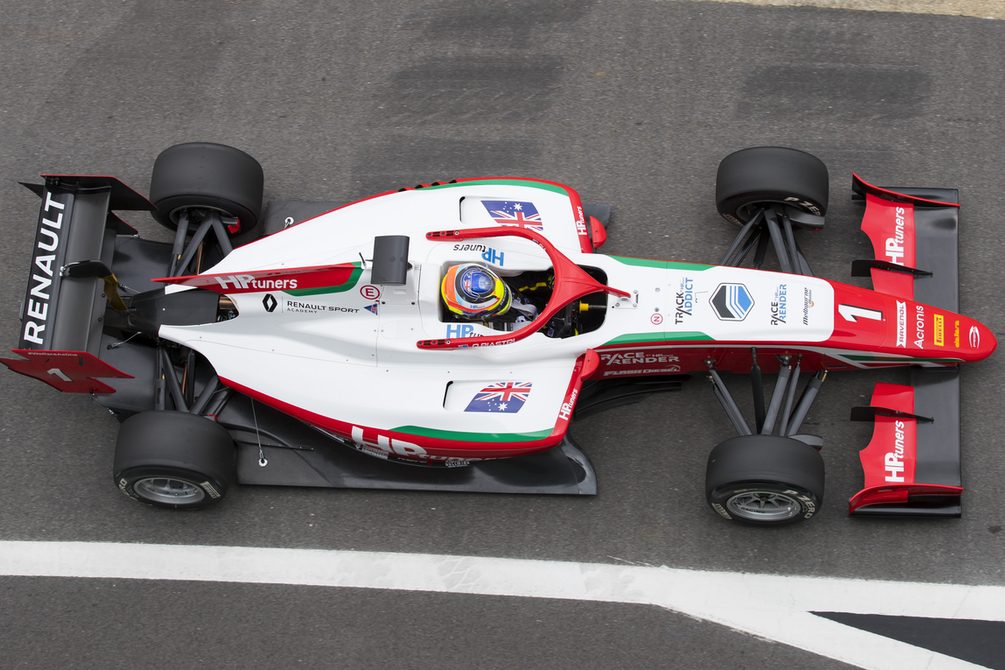 Formula 3 – The next tier for junior racing.
The following racing season in 2020, Piastri signed a new contract with the Italian race team, Prema Racing, known for performing well in Formula 3 and Formula 2 categories. In his rookie season, he earned three consecutive second-place finishes with two at the Hungaroring and another at the legendary Silverstone circuit.
However, Piastri experienced a major setback during the following Silverstone sprint race that tested his resilience and determination when they discovered his drag-reduction system (DRS) was stuck open, forcing him to withdraw from the race. The ongoing DRS system technical problems had plagued Oscar and the team for a large part of the season.
A DRS functions as an adjustable rear wing that reduces aerodynamic drag to increase a driver's top speed. However, it can only be used in very specific situations on track because of its powerful advantage.
Despite these persistent technical setbacks, Piastri managed to claim the FIA Formula 3 Championship during a last race thriller at the Mugello Circuit in Italy. His ongoing and humbling "Dear DRS…" Twitter commentary was also well received by fans and showed again his masterful control of emotion and ability to see the lighter side of even the most frustrating circumstances.
Still early in his Formula racing career, this season for Piastri was filled with much adversity, but he once again proved himself as a formidable driver and a teammate as he raced upwards to Formula 2.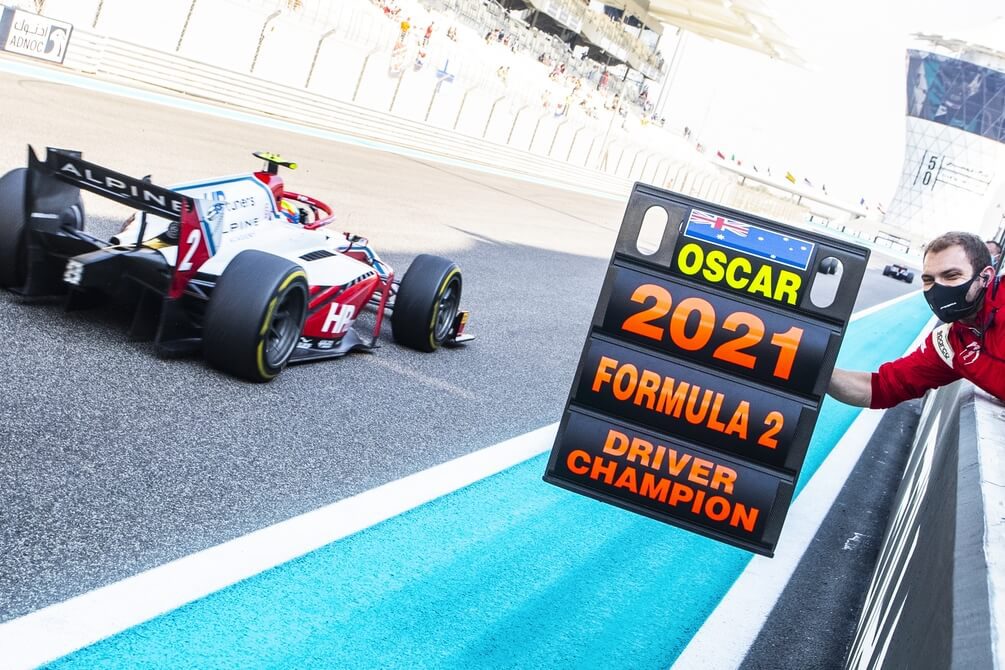 Formula 2 – The proving tier for racers before entering Formula 1.
The 2021 FIA Formula 2 Championship was a season of winning. Piastri continued his partnership with Prema Racing for the 2021 season, immediately taking home his first win at Bahrain International Circuit during just the second race!
Piastri then rose to second place overall in the championship at Circuit de Monaco after taking home two consecutive second-place podium finishes. He earned points and his first Feature Race win of the season at Monza. He then took the championship lead and went on to dominate all remaining Feature Races with consecutive wins at Sochi, Jeddah, and Abu Dhabi where he clinched the 2021 FIA Formula 2 Championship title at the Yas Marina Circuit by a commanding 60.5 points.
In total, Piastri earned 11 podiums, five consecutive poles, and five wins, not to mention his six fastest lap titles. He signed off the championship with a very fitting burnout in front of the huge crowd!
With his win at Yas Marina, Piastri achieved the honorable title of becoming just the third driver to win the F2 championship in their rookie season. If that wasn't enough, Piastri won more races in F2 than anyone managed at that level the previous season—a season of winning was no exaggeration.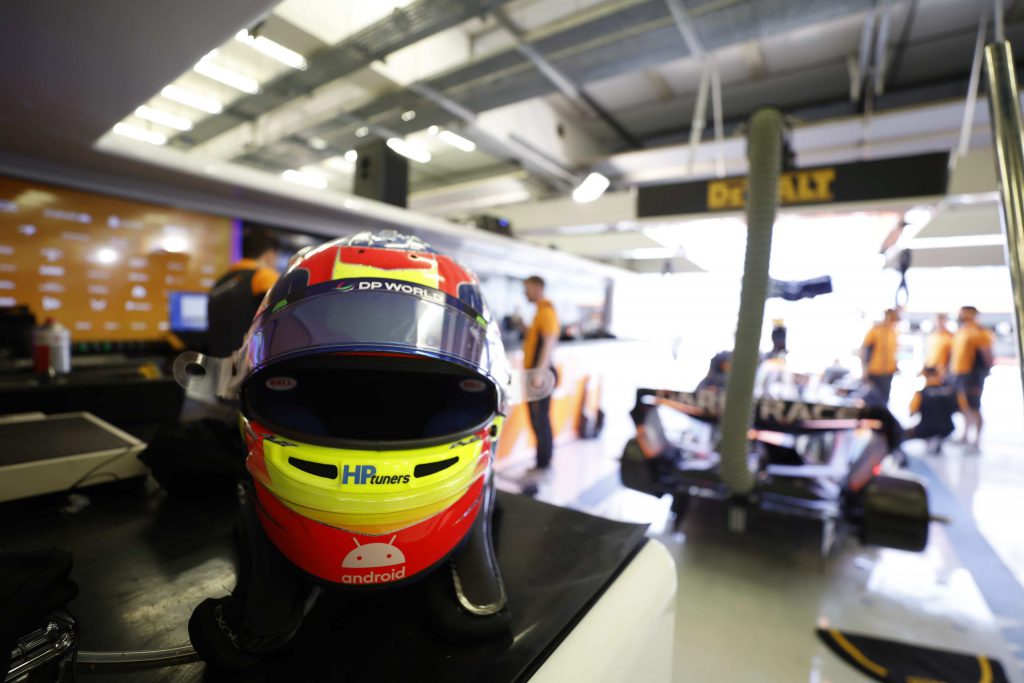 Formula 1 – The highest level of single-seater, open-wheel international racing
Formula 1 is arguably the most prestigious and well-respected sport in the world, so you can imagine how high the stakes are for drivers competing for a spot on the grid.
Initially, Piastri's impressive resume landed him the position of F1 reserve driver for both Alpine and McLaren during the 2022 season. With such a large technical regulation change for the 2022 season, no teams wanted to risk a rookie in a brand-new designed car. While not the role envisioned for a driver with such an impressive junior record, this allowed Piastri to get comfortable practicing in the driver's seat of a full-spec Formula 1 car before being promoted. During this time, he also got a taste of the high expectations and busy schedule that come with the position.
After a season of preparing and testing as a reserve driver, Piastri officially signed a multi-year contract with McLaren to complete their team for the 2023 Formula 1 season, making him the youngest driver on the grid at only 21 years old. This well-deserved promotion was finalized in July 2022.
Piastri will race alongside his new teammate, Lando Norris, another young and talented F1 star. Oscar lines up for his debut Formula 1 race at the annual Bahrain Grand Prix at Bahrain International Circuit in Sakhir on March 5th, 2023.
Not Just a Champion
Notable Awards the Young Driver Has Received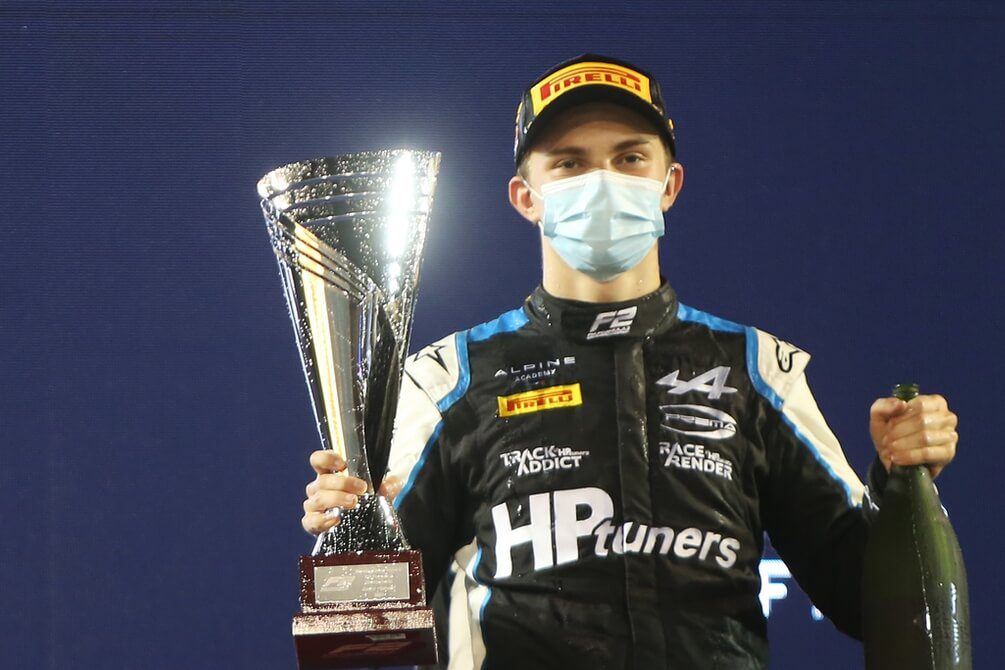 While winning multiple Formula championship titles is impressive on its own, Piastri has been honored with several awards throughout his racing career, most recently, his second Sir Jack Brabham Award.
This renowned award is native to Australian motorsports and is named after Australia's first-ever F1 World Champion, Sir Jack Brabham. Piastri was awarded his first-ever Sir Jack Brabham award in 2020—winning this award twice is no small feat. The only other driver to win this award twice (non-consecutively) is Australian driver Will Power, who entered his 18th season in INDYCAR Series in 2022. Other winners include well-known Australian F1 drivers Daniel Ricciardo and Mark Webber.
In 2020 and 2021, Piastri also was presented with Autosport's Rookie of the Year Award for his Formula 3 and Formula 2 campaigns, respectively, as well as the Rookie of the Year award in 2021 by the Federation Internationale de l'Automobile (FIA).
In his first full season of Formula 4 he was awarded both the Joe Tandy Memorial award for the "most impressive newcomer of the 2017 British F4 Championship" and the "Driver's Choice" driver of the series award voted by the drivers themselves. A further testament to his competence on the racetrack but also his friendly and humble attitude off-track and amongst his peers.
His pure talent, dedication, and career milestones have been recognized and rewarded at the highest level, making him an inspiration for young drivers around the world.
Fueling Piastri's Race to the Top
Part of the HP Tuners Family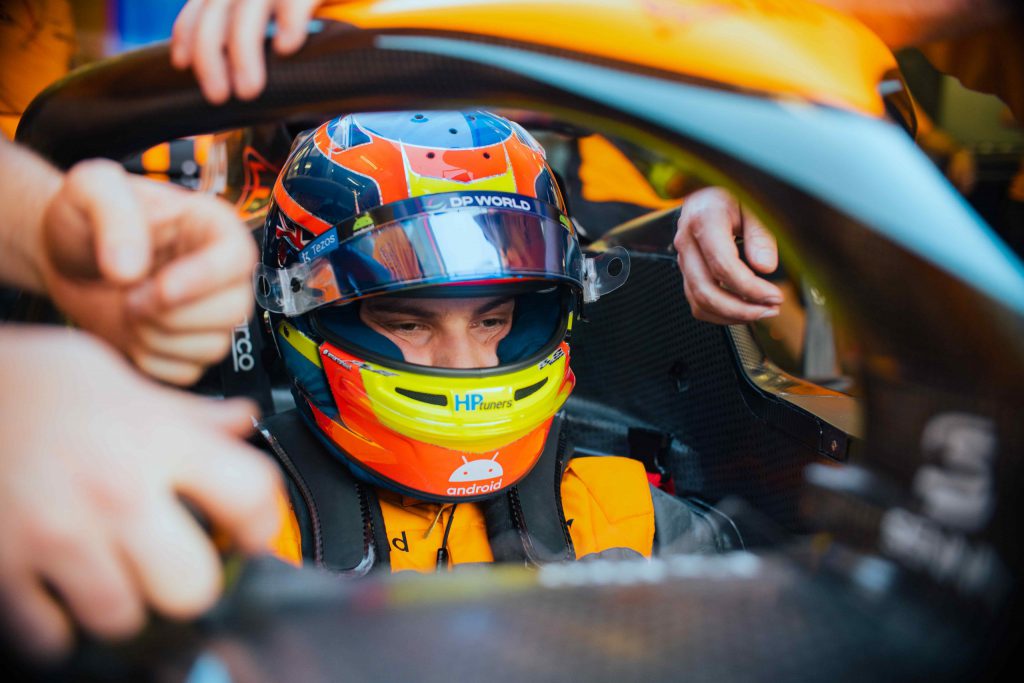 Since Piastri was behind the wheel of a fun-sized go-kart, HP Tuners has had the honor to be a part of his journey. For most at the company, they watched Piastri grow up on the track, competing in every division of Formula racing.
HP Tuners will continue to support Piastri through the 2023 Formula 1 season and beyond. We will ride every bump and take every curve with Oscar as he pursues Formula 1 excellence—he is and always will be part of the HP Tuners family.