HP Tuners Continues to Partner with Oscar Piastri for 2023 Formula 1 Season
Published on: March 1, 2023Categories: Press Releases

BUFFALO GROVE, IL, March 1st, 2023 — Since his childhood karting days, the newly signed McLaren Formula 1 driver, Oscar Piastri, has partnered with HP Tuners to fuel his journey to the most prestigious level of international racing. As Oscar lives out his dream, HP Tuners is honored to continue supporting him for the 2023 season and beyond.
"We are extremely proud to see Oscar achieve his dream of racing in Formula 1. It is a great testament to his focused determination, skill, hard work, and dedication that he has made it to the highest level." says Keith Prociuk, CEO and co-founder of HP Tuners.
As the young Australian forged his way through the Formula racing world, HP Tuners was also forging its own position as one of the world's leading automotive aftermarket vehicle tuning solutions. Oscar embodies the same vision as the HP Tuners brand—both aspire to be the best in their class.
"I'm also proud that as a company we at HP Tuners aspire to the highest level of achievement in the automotive aftermarket and have been able to support Oscar throughout his entire career, from karting to Formula 1. We all look forward to seeing Oscar on track in 2023."
Since his debut in Formula racing, the team at HP Tuners watched the now 21-year-old win successive championships in Formula Renault Eurocup, Formula 3, and Formula 2, the only driver to ever achieve this feat. To say the team is excited to see one of their very own line up on the F1 grid would be an understatement.
"Most of our team has known Oscar since he was knee-high. Everyone here thinks of Oscar as family. And it has been so incredibly fun to watch him achieve his F1 dreams." says Andrew Mernone, Chief Operating Officer.
HP Tuners continues to grow as the leader in automotive diagnostics and calibration with a strong desire to support other racers, like Oscar, through their sponsored athlete program. HP Tuners is humbled to support such an extraordinary driver for the 2023 F1 season. Visit their official athlete page to learn more about Oscar Piastri and his journey to F1 here.
---
ABOUT HP TUNERS—HP Tuners is the leading diagnostic and calibration solution for vehicle aftermarket performance with over 19 years of expertise. From diagnostics, data logging, scanning, calibration, and more, HP Tuners offers the most comprehensive solution for OBDII-equipped import, domestic, and powersports vehicles with their MPVI3 interface and VCM Suite software.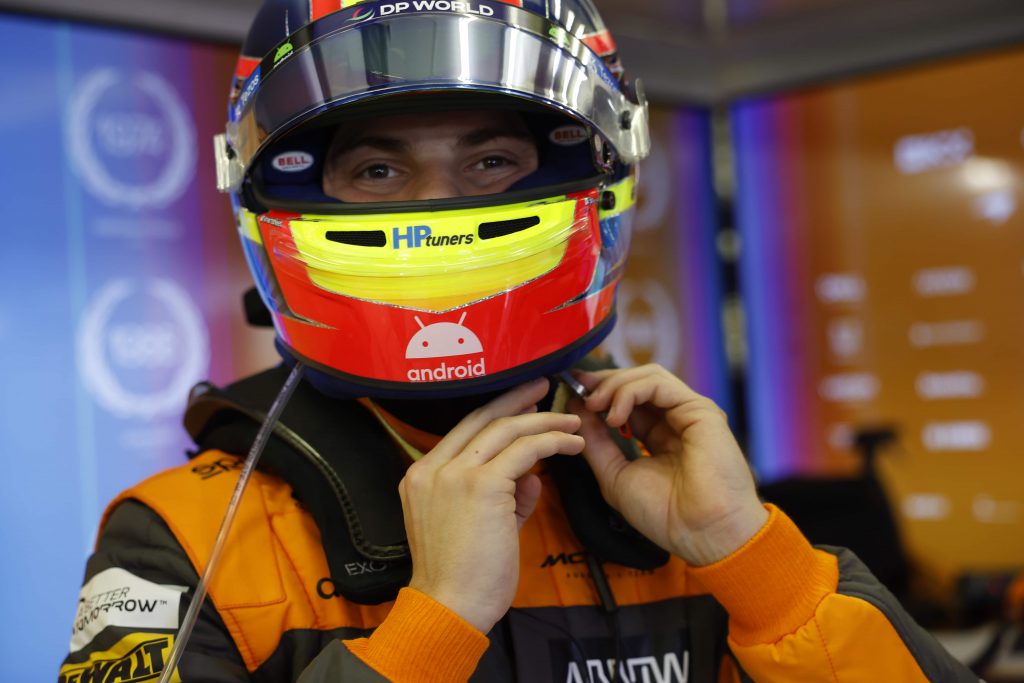 Media contact
Carly Denk
Email: marketing@hptuners.com