The Power of Vehicle Diagnostics
Published on: September 20, 2022Categories: Education

Power. Performance. Burnouts. Yes, all of this is what the average gearhead craves and lives for—and tuning is a massive part of achieving all of this. But the diagnostic side of achieving more power and performance is often overlooked.
Perhaps it's because we associate diagnostic exams with facing the dreaded check engine light and the (potentially) expensive reality of fixing mechanical issues. While this is true, the power of diagnostic data can reveal hidden performance, which is why having a comprehensive diagnostic scan tool is so critical in the tuning process. In fact, any qualified tuner will tell you that 80% of the work is done on the diagnostic side and only 20% on the calibration side, roughly speaking.
Contents
– Check Engine Codes and More…
– What It Matters
– The Ultimate Automotive Diagnostic Tool
– Final Thoughts
Check Engine Lights and More…
Whether that check engine light is lit up on your dash or not, a thorough diagnostic exam is a critical part of the calibration process. Using a diagnostic tool, like your HP Tuners interface, you can dive deep into data from your vehicle's engine, transmission, air & fuel systems, and exhaust, just to name a few.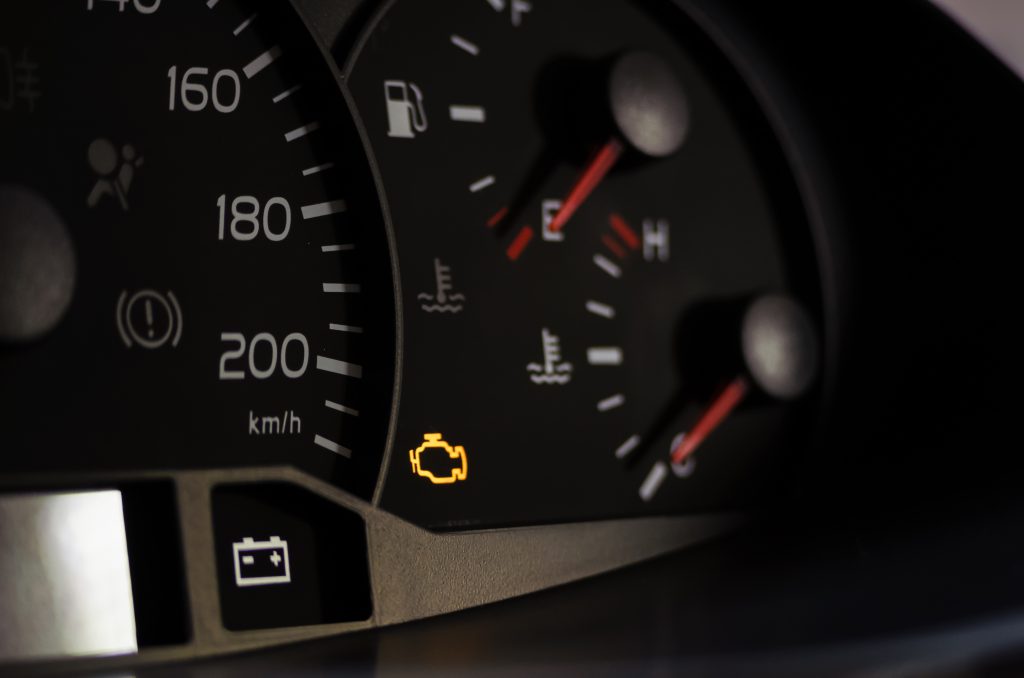 There's an abundance of data to analyze that can reveal possible mechanical issues like exhaust and vacuum leaks or potentially more complicated issues like misfires. You might also discover inefficiencies in a vehicle's calibration that are robbing it of more (reliable) power and torque. You can look at data from your oxygen sensors, catalytic converter, exhaust system, spark plugs, and various emissions systems. Whatever the DTC (diagnostic trouble code) may be, this data can help you find the root cause so you can prevent that orange light from ruining your day again.
After fixing any mechanical issues and making efficiency improvements in VCM Editor, you can take advantage of high-speed data logging with your HP Tuners interface and VCM Scanner to analyze the results and validate your changes. If you have Pro Feature Set or the new MPVI3 (standard with pro features), then you can set up standalone data logging so you can log all that data directly to your interface's internal storage.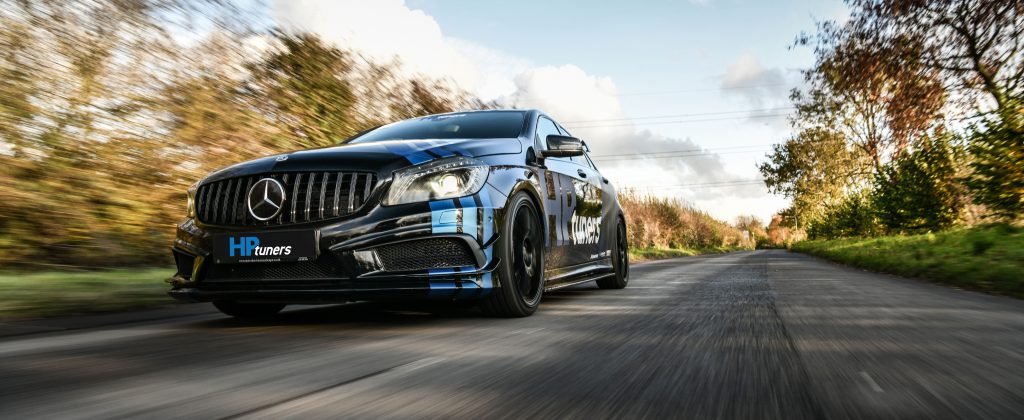 Other useful functions in the diagnostic process are live data capabilities and special functions like Gear/Tire Wizard and transmission cleaning (for some GM vehicles), and the ability to clear various adaptives (available for some vehicles).
These other features can play an important role in the calibration process because they may shine a light on more data from your vehicle and allow you to properly adjust systems you otherwise couldn't with an average OBD2 scanner.
The more data you can have your eyes on and the more systems you can adjust, the more accurate and efficient building your calibration will be.
Why It Matters
Regardless of what you drive, you need a solid diagnostic tool. Between the normal wear and tear from driving, potential track or towing usage, and regular part/system failures/maintenance, it's inevitable that vehicles face mechanical issues at some point over their lifespan.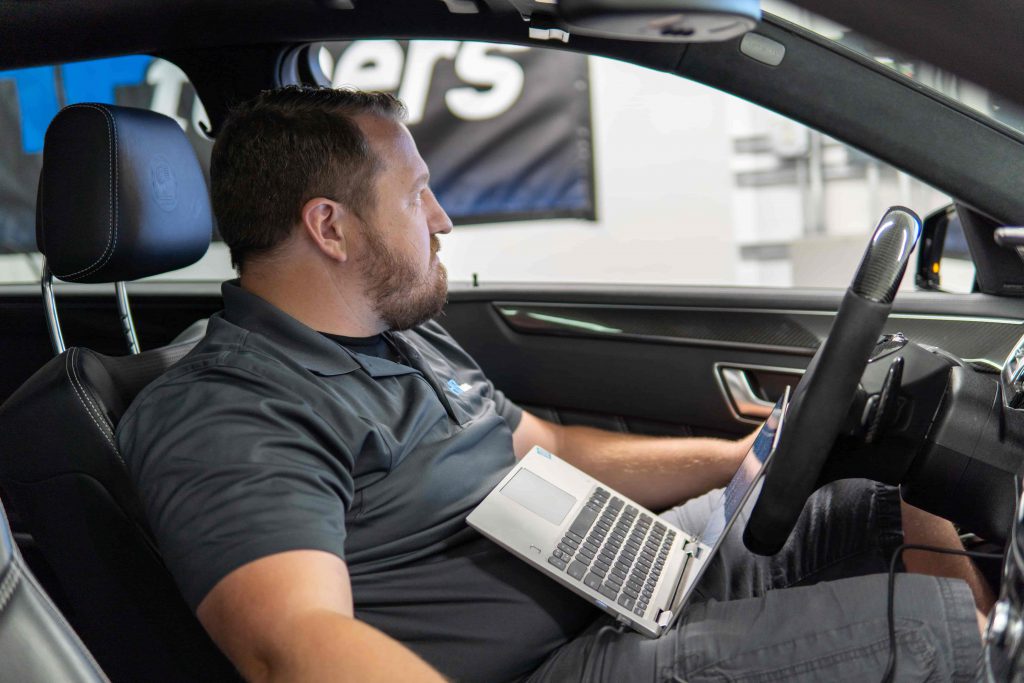 Outside of the routine diagnostic use-cases, diagnostic data can also reveal hidden performance and critical emissions data that directly impacts a tuner's approach to building a calibration. In other words, diagnostic data can help formulate the best calibration based on what your vehicle tells you about its current state/operating behaviors.
For example, you may find that a vehicle's stock calibration is running lean or rich at specific points in the RPM range and/or that your vehicle could be safely running more timing.
Not only can you fix issues that light up your dash like a Christmas tree, but you can also find hidden performance and efficiency improvements that ultimately create a more thrilling and worry-free driving experience—this is the true power of diagnostics.
The Ultimate Automotive Diagnostic Tool
Diagnostic tests and tuning shouldn't be complicated or inconvenient. With the right tools, enthusiasts of any caliber should have the ability to effortlessly scan DTCs and view other diagnostic data in order to make the best calibration changes for better performance.
VCM Scanner offers powerful and convenient features with valuable returns—for both the average enthusiast and the pro tuner.

Here's why:
VCM Scanner and MPVI3 are built for any type of enthusiast.
View a ton of diagnostic data to help diagnose issues and find performance improvements.
Customize your data with charts, graphs, etc., and save your layouts. This will help you better understand and visualize your data.
Drivers can scan and clear DTCs (diagnostic trouble codes) and check engine lights in just seconds. VCM Scanner helps you trace the code to the root of the issue so you can fix whatever it is and reset your check engine light.
Maintain your emission control system with access to view critical emissions data.
Use convenient special functions like Gear/Tire Wizard that don't require flashing/writing to the vehicle (available for some supported vehicles).
Validate any calibration changes with high-speed, standalone data logging, and view your data in real-time.
Final Thoughts
Knowledge is power, and it all starts with the data. Regardless of whether you're a pro tuner or a shadetree mechanic, everyone should have eyes on their vehicle data.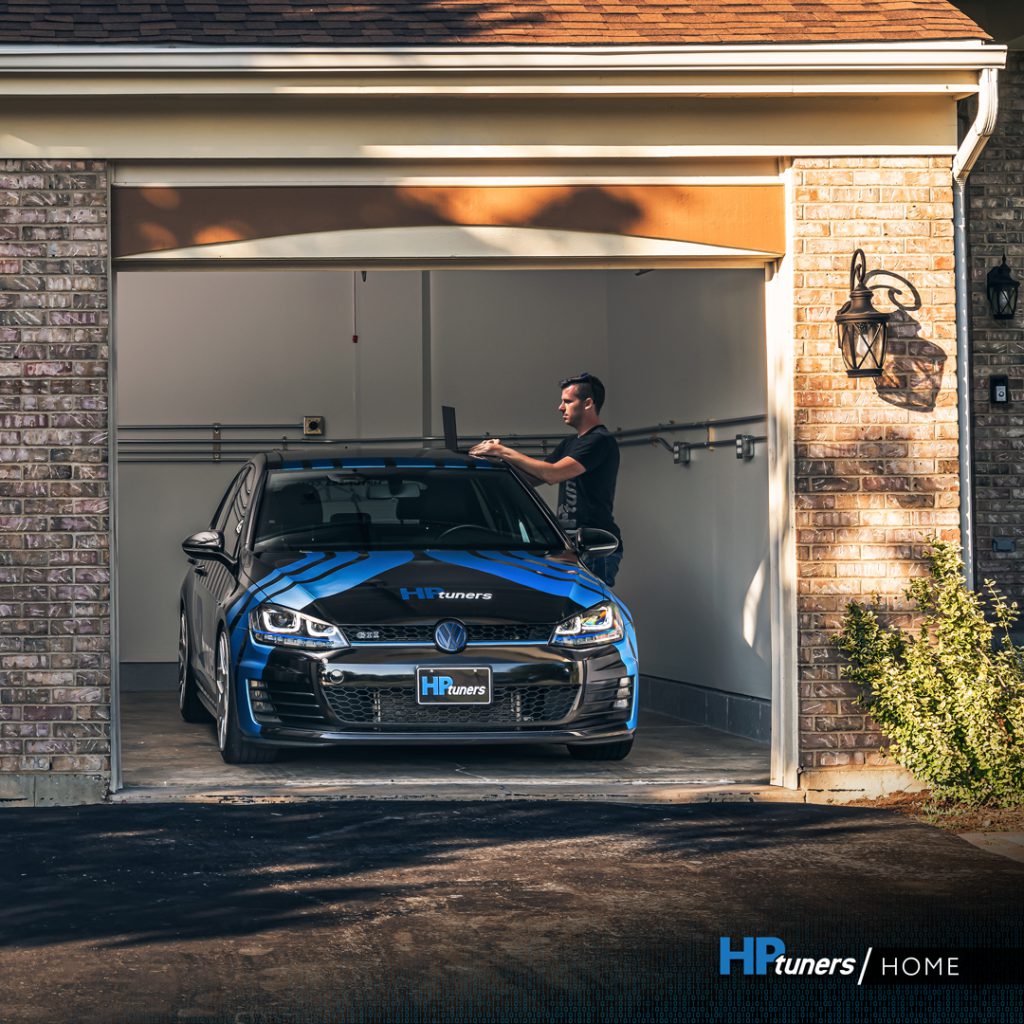 The true power of diagnostics is what's beneath the surface of your check engine light. A comprehensive look at your vehicle's health and operating behaviors with an advanced diagnostic and calibration tool like MPVI3 and VCM Scanner will reveal a successful path to more power, more performance, improved efficiency, and ultimately, a memorable drive.
Ready to get started?