HP Tuners Releases Ford F-150 Support with MG1 Service
Published on: April 25, 2023Categories: Press Releases

New 2021-2022 Ford F-150 EcoBoost and 5.0L support require PCM service to enable tuning.
BUFFALO GROVE, IL, April 25th, 2023—HP Tuners is thrilled to add custom tuning support for 2021-2022 Ford F-150 3.5L and 2.7L EcoBoost V6, 3.5L PowerBoost Hybrid V6, and 5.0L V8 gas trucks equipped with the MG1CS036 PCM. HP Tuners' solution provides tuning professionals with convenient direct flashing capabilities via the OBDII port using their OBDII interface and VCM Suite BETA. This is possible due to HP Tuners' new Ford MG1 PCM Service that is required to upgrade the PCM for tuning using VCM Editor.
"We are very excited to add support for this highly requested vehicle. We wanted to get it right for our customers and offer an upgrade service so the vehicle could be flashed directly via the diagnostics port" said HP Tuners' Engineering Department.
The retail price for the Ford MG1 PCM Service is $99.99. Once upgraded and licensed for (4) Universal Credits using an MPVI2 or newer OBDII interface, customers have full access to VCM Suite software. Courtesy of HP Tuners' credit-based licensing system, customers can write to their licensed F-150 indefinitely assuming the PCM OS, serial number, and VIN do not change. This license system allows customers to tune as many supported vehicles as desired using a single interface.
"We have seen the range of Ford F-series customers and enthusiasts that use their trucks for everything from off-roading to racing to towing their trailers and watercraft. HP Tuners is excited to announce support for the 2021-2022 F-150s, bringing HP Tuners' unmatched diagnostics and calibration support to another generation of the world's best-selling truck. This support covers the full lineup from 5.0L to EcoBoost, from XLT to Raptor." said Eddie Xu, Director of Marketing.
The Ford MG1 PCM Service is a one-time send-in service that requires the original PCM to be removed from the vehicle and shipped to HP Tuners. Customers should expect 1-3 business days per PCM for this service to be completed, excluding shipping times. Additionally, this service does not require any relearns or reprogramming as long as the PCM returns to the same vehicle it came from. The Ford MG1 PCM Service can be purchased on HP Tuners' website here.
---
ABOUT HP TUNERS—HP Tuners is the leading diagnostic and calibration solution for vehicle aftermarket performance with over 19 years of expertise. From diagnostics, data logging, scanning, calibration, and more, HP Tuners offers the most comprehensive solution for OBDII-equipped import, domestic, and powersports vehicles with their MPVI3 interface and VCM Suite software.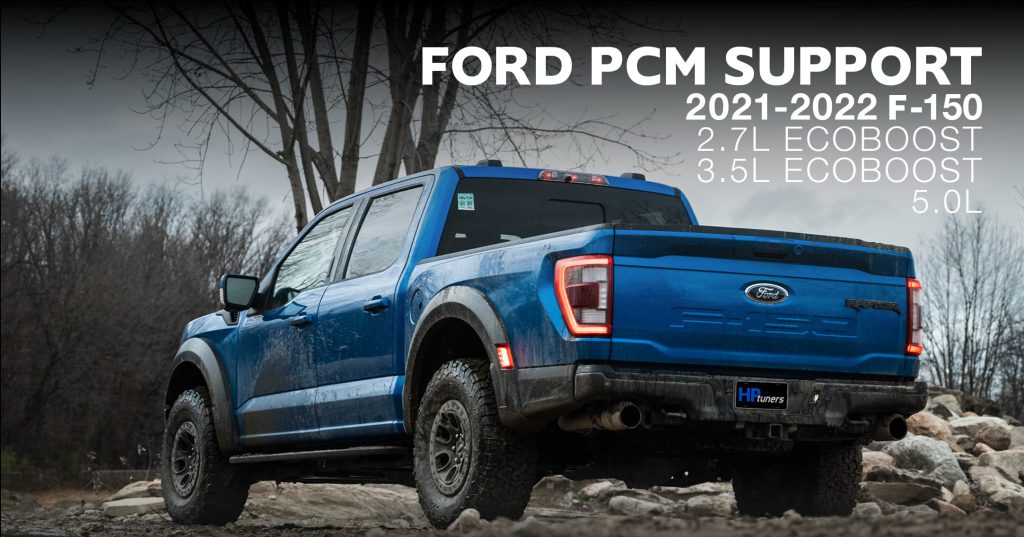 Media contact:
Carly Denk
Email: marketing@hptuners.com