HP Tuners Continues to Grow GM Tuning Support with Exclusive E93 ECM Services
Published on: March 15, 2023Categories: Press Releases

Exclusive E93 ECM support is now available via one-time Upgrade and Purchase services.
BUFFALO GROVE, IL, March 15th, 2023—HP Tuners is excited to continue growing its extensive General Motors (GM) vehicle tuning support with new, industry-exclusive E93 ECM support via their new E93 ECM services. The E93 control module is found in 2020-2023 Chevrolet Silverado HD/GMC Sierra HD trucks powered by the 6.6L V8 L8T gas engine. HP Tuners offers two options to upgrade the control module for custom tuning and diagnostics using VCM Suite.
E93 ECM Upgrade: Upgrade an original E93 ECM that is returning to the same vehicle. This is a one-time, send-in service. The retail price for the E93 Upgrade Service is $449.99 and requires (8) Universal Credits for licensing. This upgrade option requires no reprogramming or relearns, as long as the ECM returns to the same vehicle it came from. At this time, international customers must also send their ECM to HP Tuners' US headquarters for this upgrade service.
New E93 ECM Purchase: Purchase a brand-new, already upgraded E93 ECM directly from HP Tuners. This service requires a VIN at checkout to program the new E93 ECM. The retail price for this E93 ECM Purchase is $699.99 and requires (8) Universal Credits for licensing.
HP Tuners also offers existing support for the GM T43 TCM found in many supported E93 ECM-equipped GM vehicles. This T43 TCM does not require an unlock and is free to license. This provides professionals with a complete and cost-effective custom tuning package with the ability to calibrate and diagnose the engine and transmission.
Both E93 options offered by HP Tuners provide customers with a fully upgraded E93 ECM that can be licensed, edited, and flashed using their free-to-download VCM Suite software and an MPVI2, MPVI2+, or MPVI3 OBDII interface. Additionally, both services require at least 3 business days to complete, not including shipping times.
HP Tuners is thrilled to provide professional tuners around the globe with yet another popular GM platform through these new services. Explore more details of HP Tuners' E93 ECM services here.
---
ABOUT HP TUNERS—HP Tuners is the leading diagnostic and calibration solution for vehicle aftermarket performance with over 19 years of expertise. From diagnostics, data logging, scanning, calibration, and more, HP Tuners offers the most comprehensive solution for OBDII-equipped import, domestic, and powersports vehicles with their MPVI3 interface and VCM Suite software.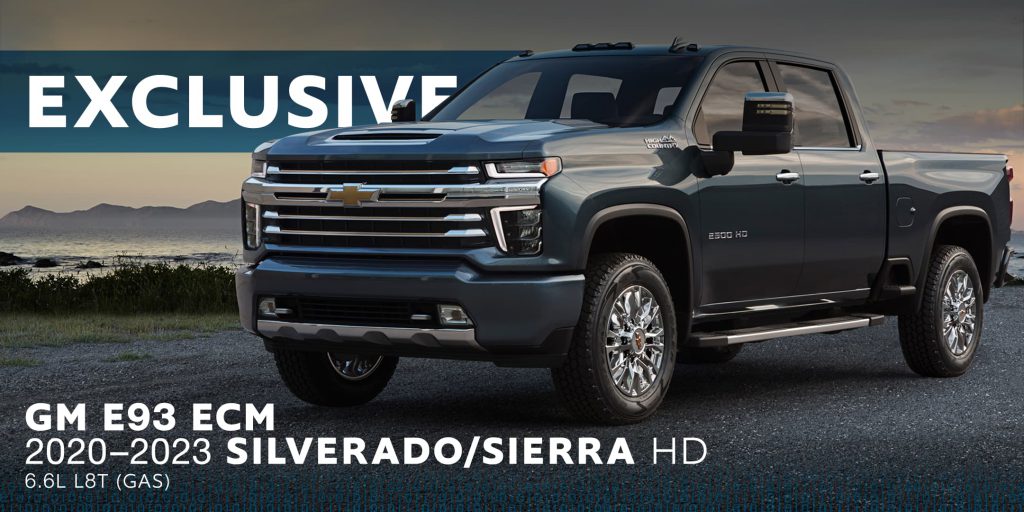 Media contact
Carly Denk
Email: marketing@hptuners.com