How to Level Up Your Tuning Shop with TDN and RTD
Published on: October 27, 2022Categories: Product Education

Tune Delivery Network (TDN) and Remote Tuning Device (RTD), are innovative evolutions of the traditional tuning delivery process that would otherwise require a vehicle to be in-shop for tuning and/or delivering tunes through email.
Both tools are designed to organize, simplify, and speed up the tuning process so shops can reach more of their business goals.
Make your business stand out, increase your returns, reach more customers, and make delivering tunes easier and faster than ever with these tuner tools.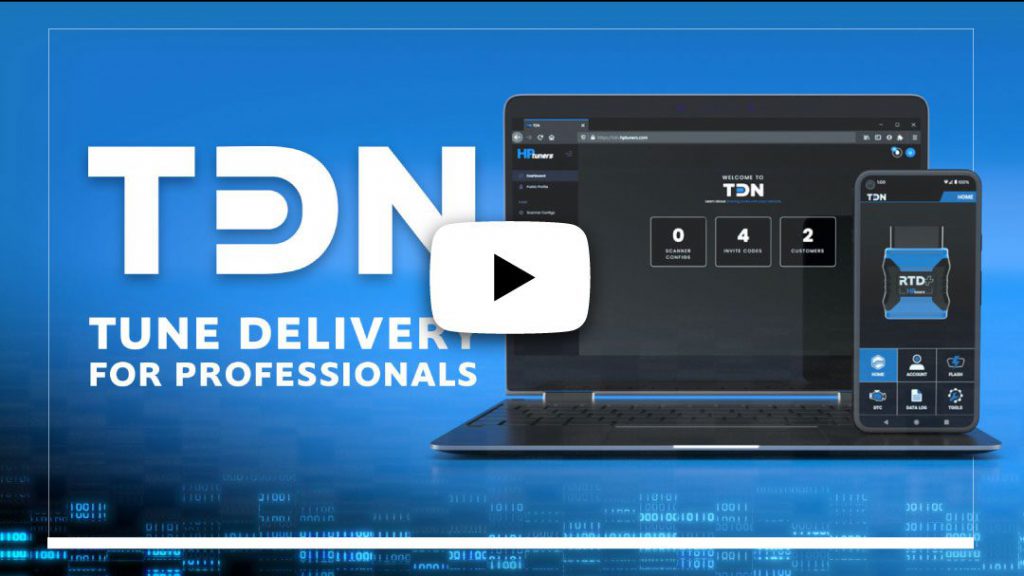 Contents
– TDN Explained
– What is Remote Tuning Device (RTD)?
– How Does TDN Work for Customers?
– How Does TDN Work for Professional Tuners?
– TDN Invite Codes
– TDN Auto-Tune Deployment
– The TDN Advantage
TDN Explained
Tune Delivery Network (TDN) is an online network built for professional tuners, qualified shops, and aftermarket companies to receive and deliver tune files as well as manage their customers.
TDN is available via the website portal and the Android/iOS app. With features like auto-tune deployment and auto-accepting invite codes, TDN is highly convenient for shops that tune a collection of vehicles every month.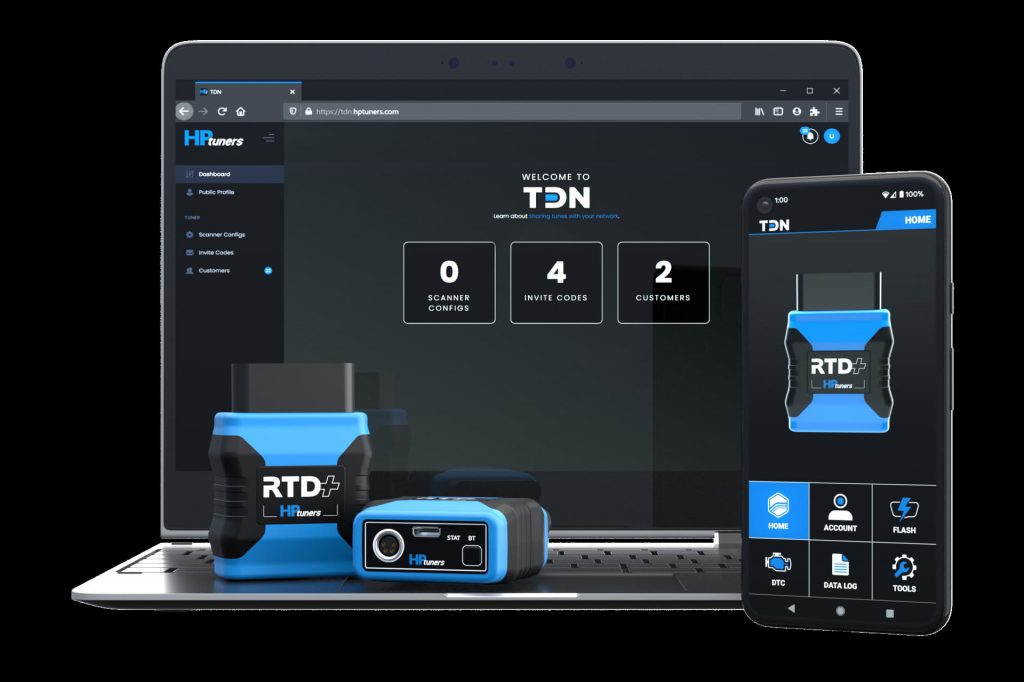 TDN syncs with the RTD, as well as MPVI2, MPVI2+, and MPVI3 interfaces. Using an RTD, your customers are restricted from viewing and modifying any tune files they receive from their tuner. Customers can retrieve and send stock read files, forward fault codes, scan and clear DTCs, and flash custom tune files back to their vehicle using the mobile TDN app.
TDN also allows customers to send their datalog files straight to their tuner. Say a customer receives a new tune file with some revisions. After flashing to the vehicle using their interface, customers can immediately datalog their vehicle and send that file directly to their tuner via the app.
What is Remote Tuning Device (RTD)?
Remote Tuning Device (RTD) is the physical device that tuning shops use to distribute their tunes to their customers. It's a crucial tool for shops, big and small, that want to further streamline their tuning process.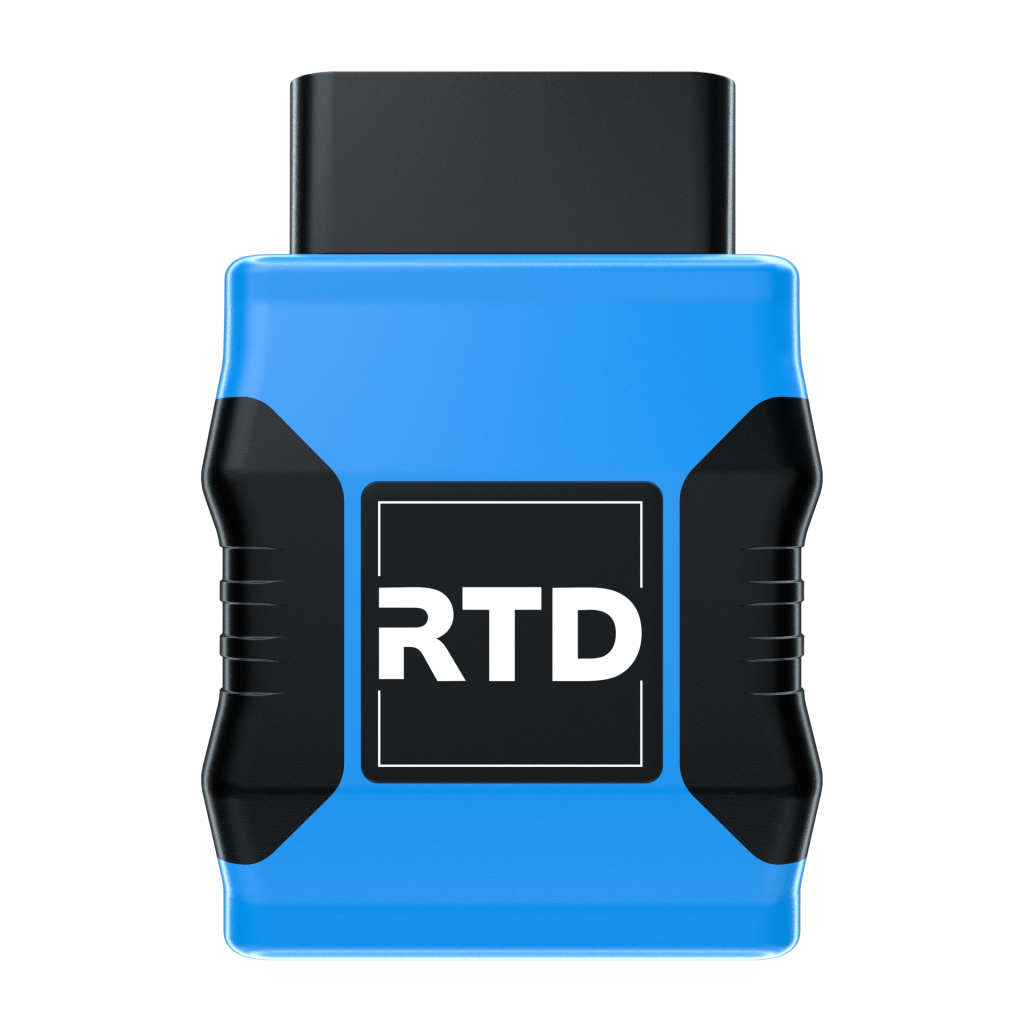 RTD shares some similarities with the new MPVI3 interface like standalone data logging and increased onboard storage. This means RTD is compatible with VCM Scanner for diagnostics and data logging, while also allowing customers to flash to their vehicle. However, RTD is not compatible with VCM Editor, preventing users from viewing or editing a tune file. This protects both shops and customers from unwanted tune modifications.
Using the free-to-download TDN app, customers can send all the necessary files retrieved from their RTD to their tuners using their phones.
Registered dealers have the opportunity to customize this device to their brand through our Private Label program. Choose from six color options and add a custom logo on the device and packaging. This program allows tuning shops to step up their remote tuning initiative while also building their brand.
How Does TDN Work for Customers?
Customers work solely on the TDN app— available for iOS and Android devices.
Note that the iOS app requires the latest generation RTD (generation 3), RTD+, MPVI2+, or MPVI3 interfaces. Not compatible with earlier RTD or MPVI/2 devices.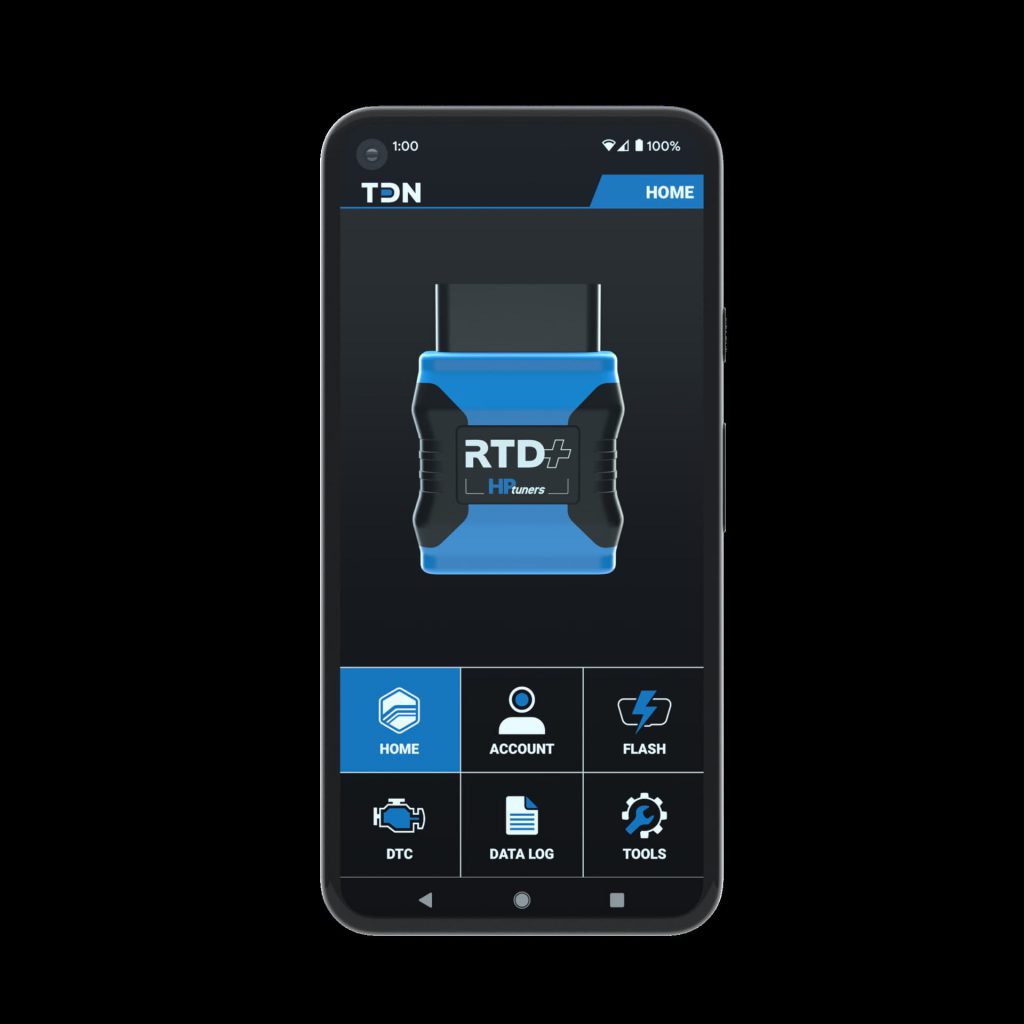 Once customers download the app, make an account, and connect to their interface via Bluetooth, they need to enter the tuner's invite code. Once they are accepted to the tuner's network, they can retrieve a stock read file from their vehicle and send it to the tuner. After they receive a custom tune file, they can flash it back to their vehicle in just minutes and start data logging on their phone.
If DTCs or fault codes are present, they can clear or forward them to the tuner. This process eliminates the need to have a bulky computer on hand. The ability for a customer to do all of this on their phone is highly convenient!
How Does TDN Work for Professional Tuners?
Professional tuners, shops, and aftermarket companies primarily work on the TDN website. After setting up an account, the next big task is building a network of customers.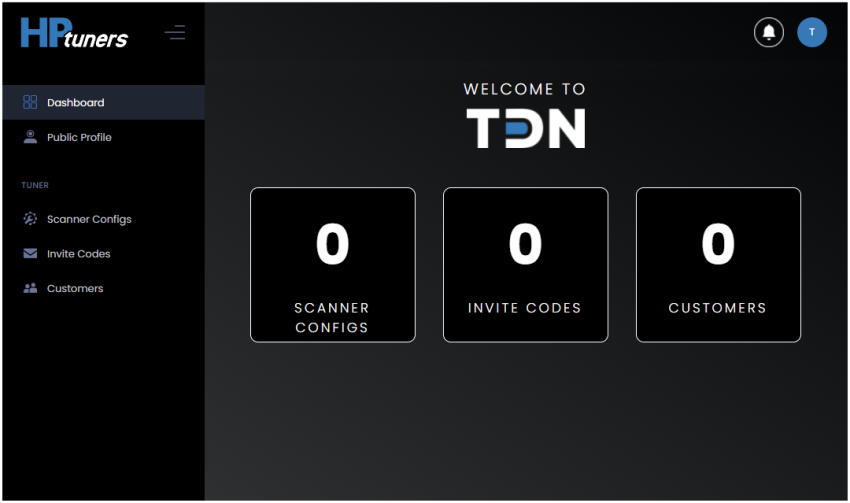 The TDN dashboard is the first thing tuners will see when opening the portal. It will display the number of customers, scanner configs, and invite codes they currently have.
To add customers to the network, tuners can create and send invite codes.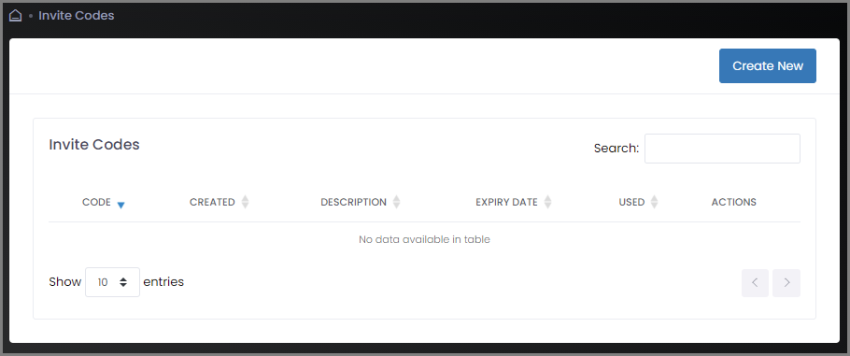 TDN Invite Codes
There are several types of invite codes tuners can create.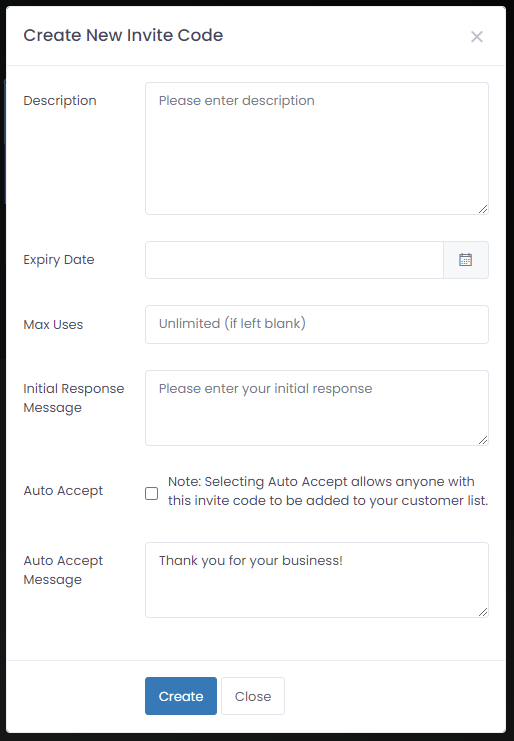 Types of invite codes:
A code that for people you already know and trust and whose business you want to accept automatically.
A code that you give to people that contacted you, but you don't really know them. Maybe you want to check them out a bit before you accept them or maybe you're worried that they'll share the code without your permission. Such customers can be screened rather than auto-accepted.
A published code that is used for promotional purposes. In addition to screening new customers who enter this kind of code, you may want to set an expiration date for the code and a maximum number of uses for the code to match the promotion being run.
After accepting customers' invite codes, tuners can manage clients/vehicles on the Customers page.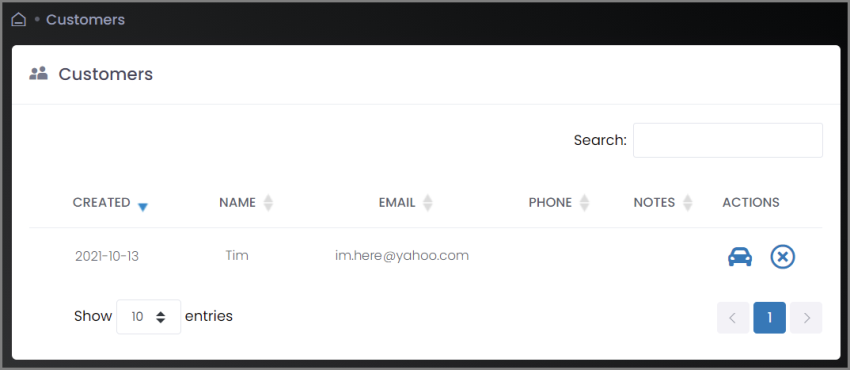 There are a series of icons on each customer vehicle page that represent a different type of file: Tune Files, Data Logs, and Scanner Config Files. This is where tuners will spend most of their time after they have built their custom calibration file in VCM Editor.

TDN Auto-Tune Deployment
Auto-tune deployment is an incredibly useful feature if tuners have a base tune they want to apply to a group of similar vehicles.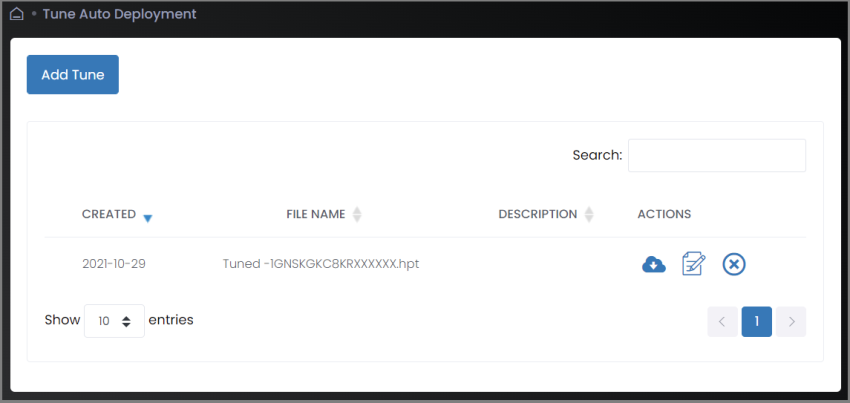 This feature is also used to pre-deploy a tune that goes with an ECM or a kit that is shipped to a customer. Instead of having to manually deliver tunes through the portal for every customer, this feature does the hard work for you.
The HP Tuners Advantage
Tune Delivery Network (TDN) has transformed the way professional tuners approach remote tuning.
Its simple, yet efficient, system of organizing customers and vehicle data enables tuners to expand their operations, increase ROI, and save time (a pro tuner's most valuable resource). TDN and RTD also make it possible to tune vehicles across the planet!
For customers, it's never been easier to work with a tuner on a custom calibration for their vehicle(s). Even data logging and diagnostics are simple on the (free) TDN app.
Explore more benefits of TDN and RTD for your tuning shop by contacting our team at sales@hptuners.com.