How HP Tuners' Credit and Licensing System Works
Published on: May 3, 2022Categories: Product Education

One of the biggest advantages of HP Tuners' tuning and diagnostics ecosystem is rooted in its credit-based licensing system. Most tuning solutions out there, depending on your application, use single-vehicle devices.
Now if you only own one vehicle and never plan to tune or view diagnostic data on another vehicle, you might be okay with a device like that.
If that doesn't describe you, this poses a serious inconvenience that could cost you more money than you're willing to fork out.
Our credit-based licensing system eliminates this inconvenience by catering to tuners and enthusiasts who own/work with more (sometimes many more) than just one vehicle. Maybe it's your truck and your UTV, or your SUV and your track car, or maybe it's all four!
Our latest-generation MPVI3 is a multi-vehicle interface that can tune all the toys in your garage—tune your UTV, your truck, and your track car with a single device.
Here's how we do it.
Quick Links
– What Are HP Tuners' Credits?
– Why Do You Need a License?
– What Are the Advantages of This Credit-Based Licensing System?
– How Do You Load Credits onto Your Interface?
– Does HP Tuners Come With Credits?
– The Ultimate Solution

What are HP Tuners' Credits?
Credits are the currency used to license your vehicle to your MPVI3 device.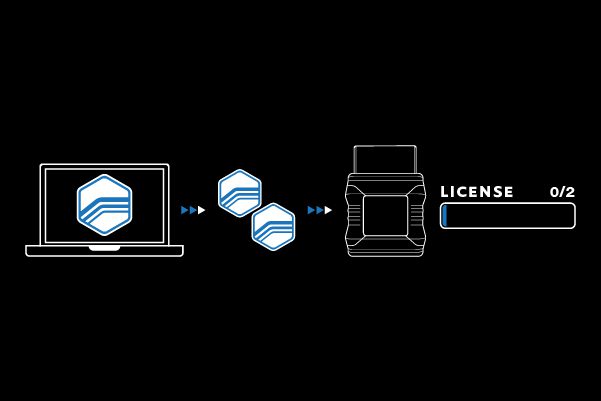 Think of credits like minutes for a prepaid cell phone. First, you buy the actual device, in this case, a phone (your MPVI3). Then, you buy "minutes" to make calls and text people (aka, credits).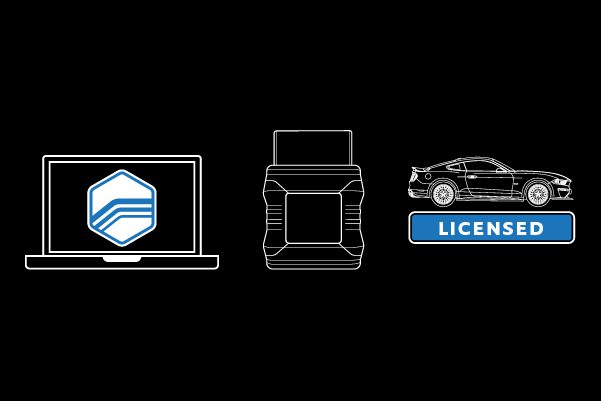 Once you make a 4-minute phone call, those 4 minutes you bought are now used. Similarly, once you purchase and license a 4-credit vehicle, those 4 credits are now used/licensed. Simple, right?
This credit-based licensing system is an innovative solution that allows enthusiasts and professional tuners worldwide to tune as many supported vehicles as they want with a single device.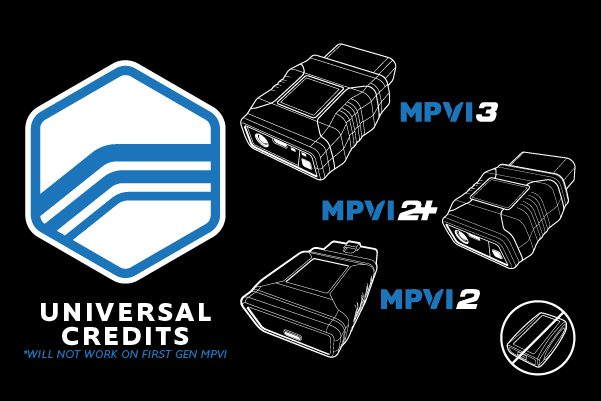 The best part about this is that credits are universal, meaning they can be applied to any vehicle that HP Tuners supports—hence the name, Universal Credits. Licensing and credit costs change depending on the vehicle, but if you purchase (4) credits and only use (3) of them, you can apply that leftover credit to a different vehicle.
There is one other type of credit available if you have the original MPVI interface—MPVI Credits. Unlike universal credits, these are specific Dodge, GM, and Ford credits. They are similar to Universal Credits in terms of the licensing process, however, MPVI Credits can only be used for those three vehicle manufacturers (Dodge, GM, and Ford).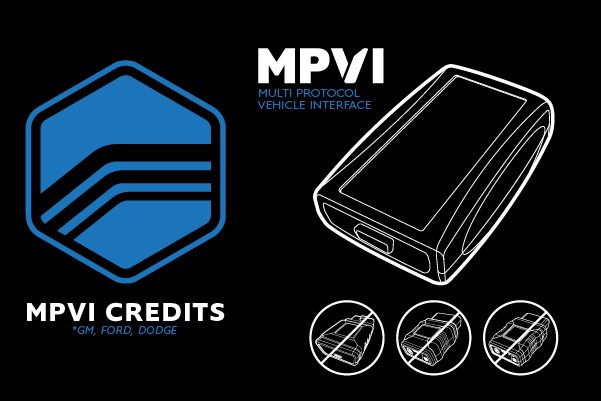 Why Do You Need a License?
The nature of this credit-based licensing system requires licenses so you have the ability to tune your vehicle's control module. That includes ECMs, PCMs, TCMs, and more, but license costs vary depending on the year, make, model, engine, and control module.
However, until you are ready to write to your vehicle's control module, you do not need a license. This means you can still use VCM Scanner to data log and view diagnostic data without a license. A license is only required when you want to write a new calibration to your vehicle.

Since licenses are tied to your vehicle's VIN, PCM serial number, and PCM OS, assuming those values never change, you can write calibrations to that vehicle indefinitely. You can build and flash as many custom tunes to that vehicle as you want—max towing tune, fuel economy tune, track day tune, and more—without paying each time.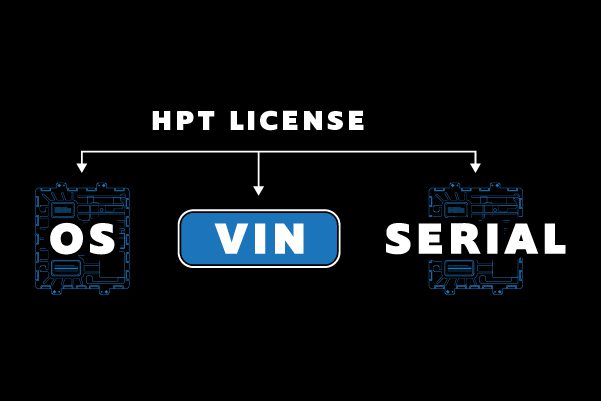 Now, if you sell that car 10 years down the road, don't worry—you don't have to sell your device with the vehicle. You can keep your device and the license for that vehicle. You can also continue to tune any supported vehicle using that same device.
Something else to keep in mind is that when you license a vehicle, that license is permanently stored on your device. This means you cannot delete or swap licenses once you're committed.
What Are the Advantages of This Credit-Based Licensing System?
This credit-based licensing system offers a highly efficient and convenient solution for the modern tuning world, whether you're running a local shop, a large operation, or it's just you in the garage. The biggest advantage of this system is the fact that you can tune all the (supported) toys in your garage/shop with a single MPVI3 interface.
For professionals, this means that you are able to tune every HPT-supported vehicle that your customers bring to you—trucks, cars, powersports vehicles, and even Sea-Doo personal watercraft.
Cost-Effective
This leads to the next big advantage—cost. Since you can tune multiple vehicles with a single device and credits, you only purchase credits when you need them. You can even keep a credit reserve "just in case" a new platform is supported and you want to start tuning right away.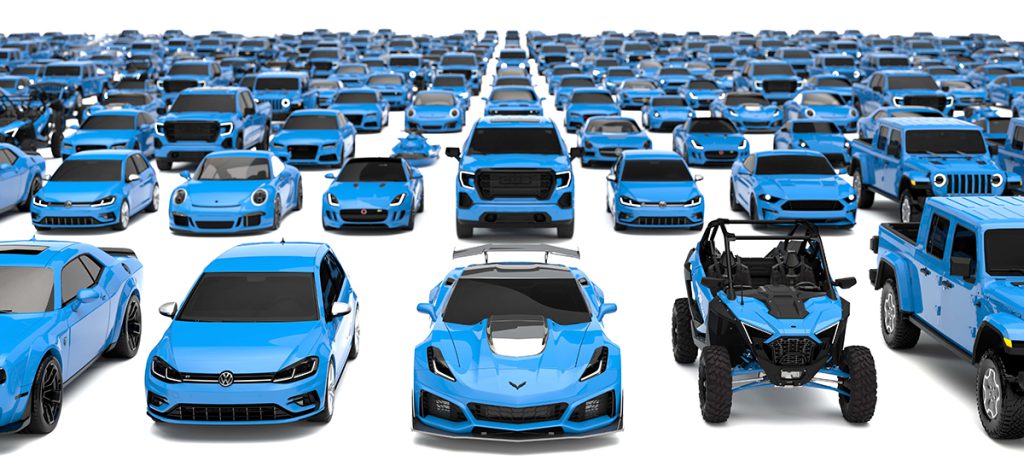 Not Vehicle Specific
Speaking of purchasing credits, the actual purchasing process is very simple because Universal Credits are not vehicle specific. Universal Credits apply to every HP Tuners-supported vehicle, so there's no need to specify year, make, model, license type, etc. at checkout. Simply select how many credits you want, checkout, and you're all set.
Unlimited Credits
Another major benefit of this system, specifically for large and/or specialized tuning shops, is the option to purchase "unlimited year/model GM or Universal Credits". What does this mean exactly? If your tuning shop specializes in Silverados and Sierras, for example, you can purchase unlimited Universal Credits or GM credits for select years/ECMs. This allows you to tune as many of those vehicles as you want, hence the "unlimited". There's no need to purchase more Universal Credits every time you onboard a new Silverado customer because you have unlimited licenses.
This is a highly convenient and cost-effective option for tuning shops that specialize in certain year/make/model vehicles or have a lot of the same Y/M/M coming through their doors.
Not every HPT-supported vehicle is eligible for unlimited credits, so make sure to check that on our vehicle page. Also, keep in mind that some new vehicles may only be supported using our latest interface (Universal Credits).
How Do You Load Credits onto Your Interface?
Activating credits on your device after purchasing them is simple and can be done almost immediately after purchasing them. It's as easy as opening the latest version of VCM Scanner or Editor on your computer (connected to the internet, of course), going to HELP located to the right in the menu bar, and clicking RESYNC INTERFACE.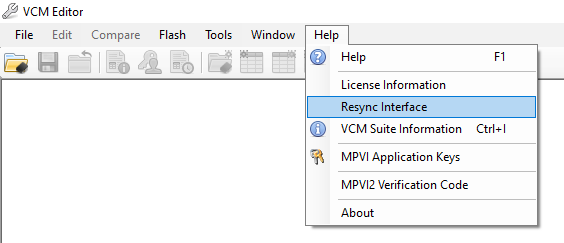 You can also verify how many credits you have on your interface through your HP Tuners Account or by pulling an info log.
If you're having trouble activating the credits you just purchased, there may be a different issue, so please reach out to our awesome support team or explore our VCM Suite Help site.
Does HP Tuners Come With Credits?
The latest generation MPVI3 device does not come with credits, however, you can load up your device with credits at checkout. If you add credits at checkout, you can start licensing vehicles with it right out of the package.
The Ultimate Solution
Our credit-based licensing system gives tuners and enthusiasts the freedom, flexibility, and power to tune whatever supported vehicles they want, whenever they want, and as many as they want.