JTEC is now supported by MPVI3
Published on: June 7, 2023Categories: News and Updates

When the latest generation MPVI3 OBDII interface was released back in July 2022, it lacked support for JTEC/JTEC+/JTEC+B vehicles. As of June 2023, all JTEC controllers are now supported by MPVI3 in the latest version of VCM Suite BETA.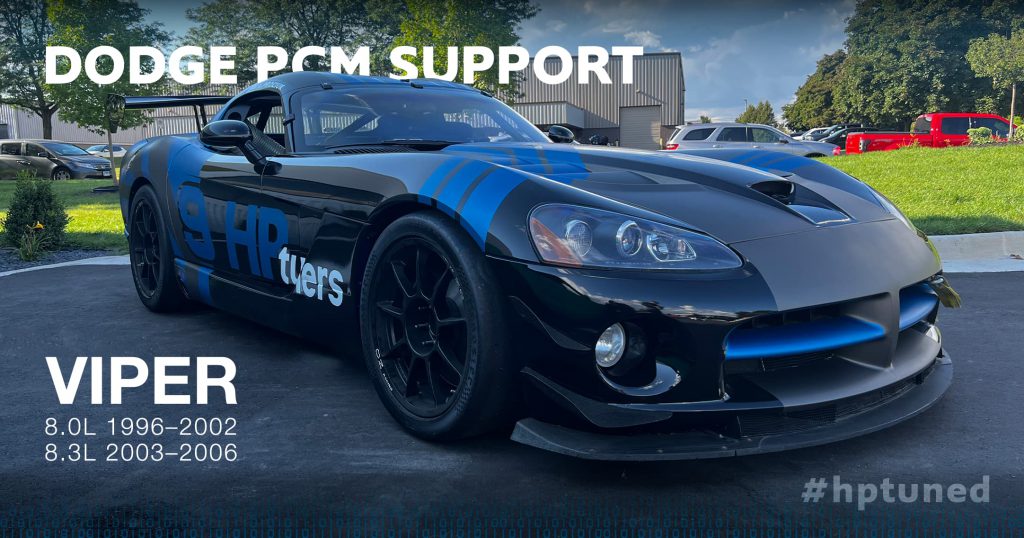 This means users have full access to scan, data log, read, edit, and write to any supported JTEC vehicles using an MPVI3 interface. MPVI2 and MPVI2+ generation interfaces also still fully support JTEC vehicles.
This applies to supported JTEC vehicles between 1996 and 2006 (and some 1995 vehicles), including:
Dodge:
1995 Dodge Dakota 5.2L
1996-2003 Dodge Dakota 2.5L, 3.9L, 5.2L, 5.9L
1998-2003 Dodge Durango 4.7L, 5.2L, 5.9L
1995 Dodge Ram 1500 5.2L, 8.0L
1995 Dodge Ram Van 5.2L
1996-2002 Dodge Ram Van 3.9L, 5.2L, 5.9L
1996-2001 Dodge Ram 1500 3.9L, 5.2L, 5.9L, 8.0L
2002 Dodge Ram 1500 4.7L, 5.9L
2003 Dodge Ram 1500 8.0L
2004-2006 Dodge Ram 1500 SRT10 8.3L
1996-2002 Dodge Viper 8.0L
2003-2006 Dodge Viper 8.3L
Jeep:
1996-2000 Jeep Cherokee 2.5L, 4.0L
2001 Jeep Cherokee 4.0L
1996-1998 Jeep Grand Cherokee 3.9L, 5.2L
1996-2001 Jeep Grand Cherokee 4.0L
1998 Jeep Grand Cherokee 5.9L
1999-2004 Jeep Grand Cherokee 4.7L
1997-2001 Jeep Wrangler 2.5L
1997-2004 Jeep Wrangler 4.0L
If you have any technical questions about this updated support or experience any issues in VCM Suite BETA, please submit a support ticket here.
See our vehicle list for the most up-to-date list of supported JTEC vehicles.