Introducing MPVI3 by HP Tuners | FAQ
Published on: July 5, 2022Categories: Product Education

HP Tuners is industry-recognized for its innovative spirit and unapologetic drive to offer the best tuning and diagnostics products and services out there for enthusiasts of any kind. And this is no exception.
So, say hello to the most sophisticated OBDII interface to date—introducing MPVI3.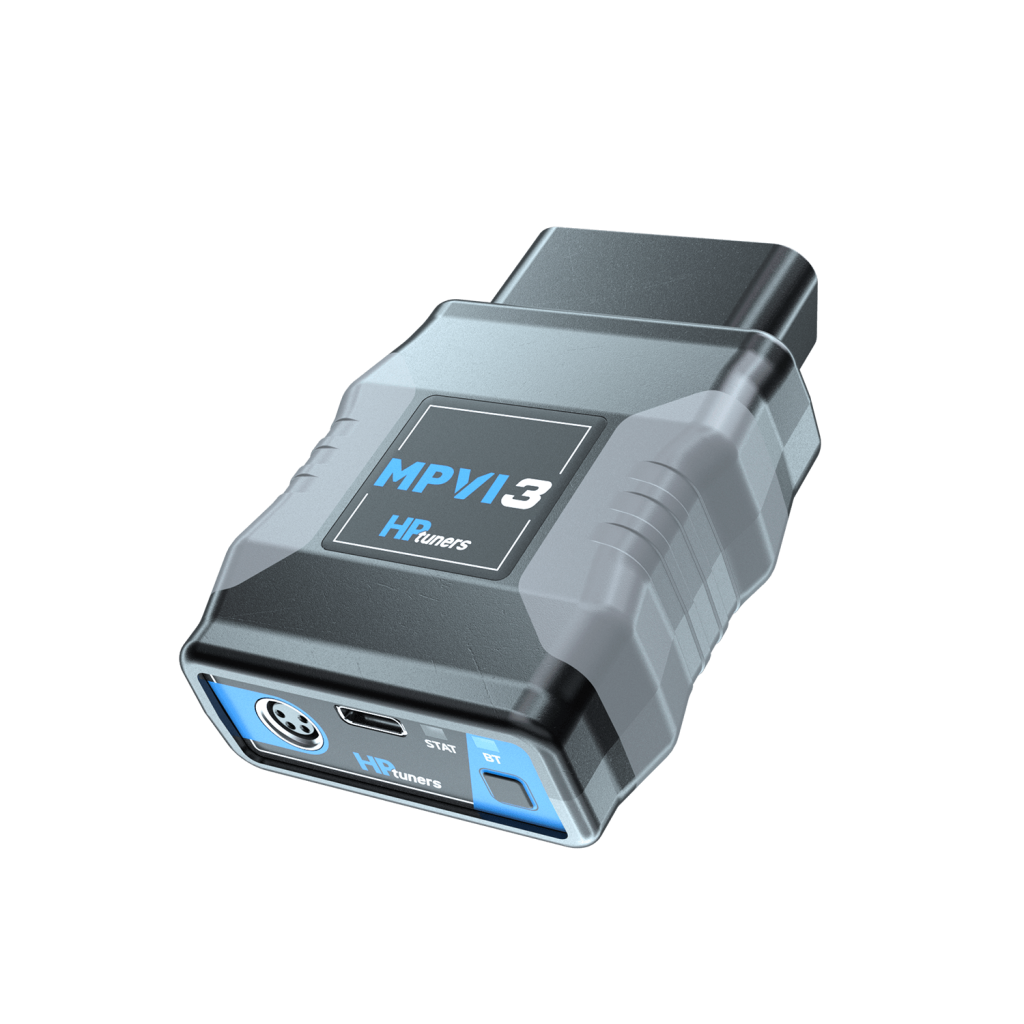 We are excited to launch our new OBDII interface for enthusiasts and professional tuners worldwide.
MPVI3 orders are open as of September 13th, 2022.
FAQ:
– A Note on MPVI3
– MPVI3 vs MPVI2+ | What are the differences?
– Does MPVI3 come with Pro Feature Set?
– Does MPVI3 come with PROLINK+?
– Does MPVI3 come with credits?
– Can I upgrade my MPVI, MPVI2, or MPVI2+ interface to the new MPVI3?
– What vehicles are supported by MPVI3?
A Note on MPVI3
Like many companies around the globe, HP Tuners has faced numerous supply chain disruptions over the past year, especially with key components like microcontrollers and other semiconductors. This situation presented a unique opportunity for HP Tuners to further innovate their flagship product, not only to meet supply challenges but also to continue delivering the industry's most cutting-edge tuning and diagnostic device.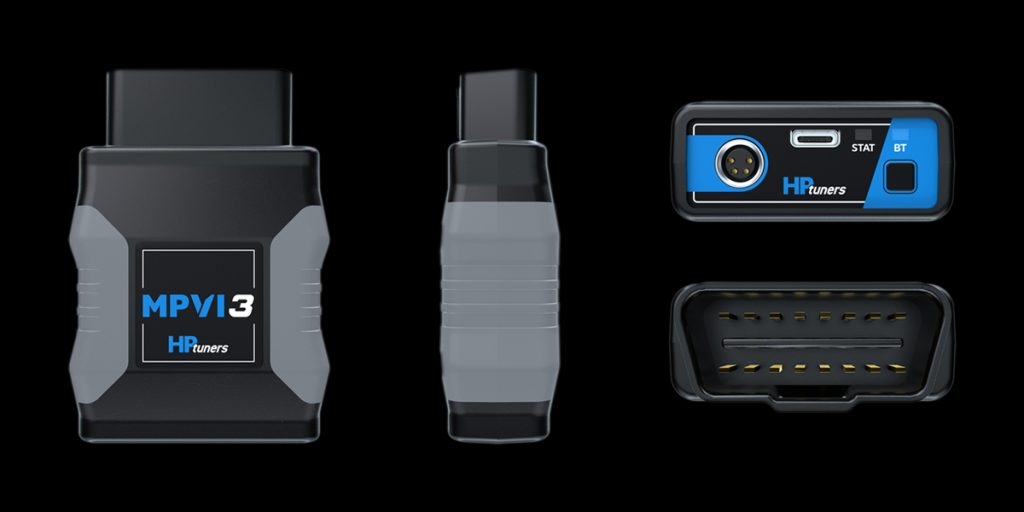 Our team is dedicated to providing you with the most sophisticated tool that is readily available and ultimately helps you reach your vehicle goals better and faster than any other tool out there. MPVI3 does exactly that and more, truly making it the only tool you need in your toolbox when it comes to diagnostics and tuning.
MPVI3 vs MPVI2+ | What are the differences?
MPVI3 provides more storage, speed, and pro features for increased efficiency, accuracy, and convenience in the diagnostic and calibration processes.
MPVI3 is also significantly larger than the previous generation MPVI2+ interface due to a larger board.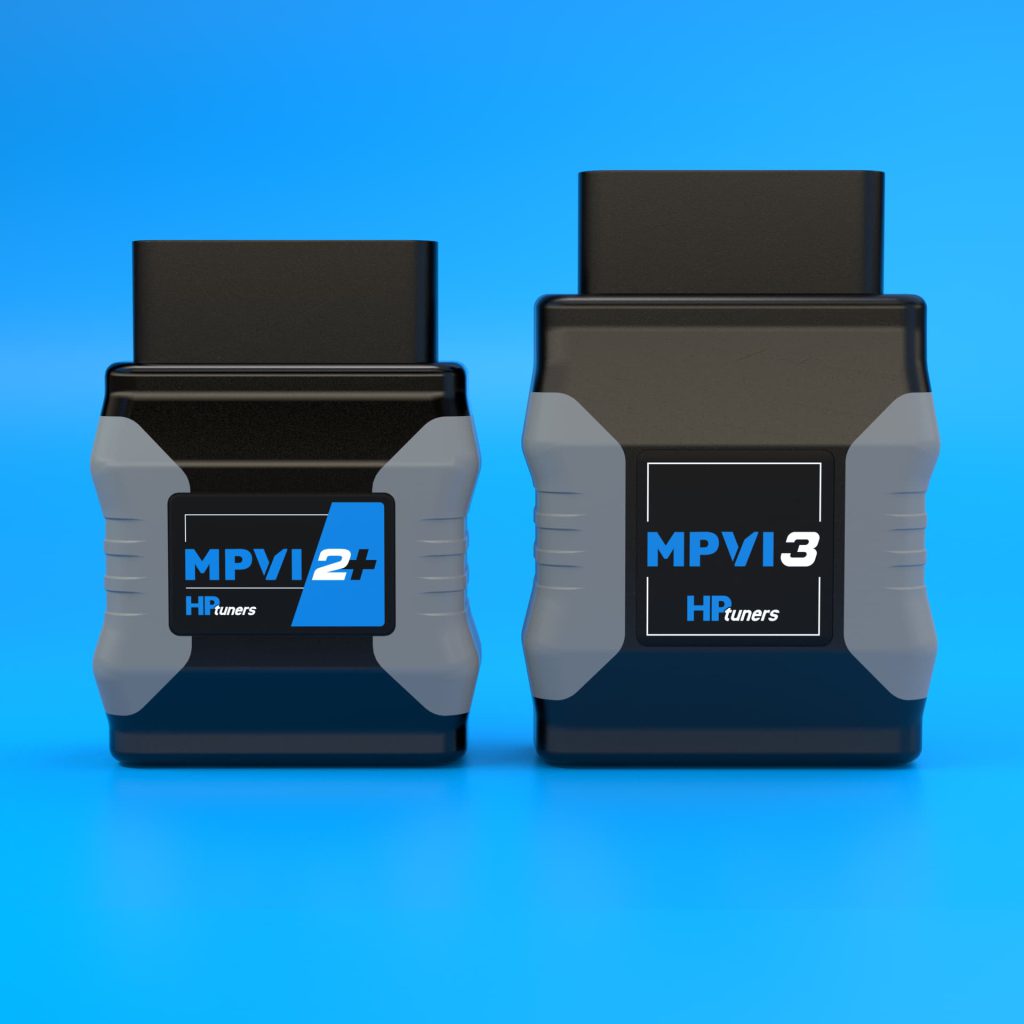 Notable features of the new MPVI3 device are the inclusion of Pro Feature Set, 2x the storage capacity (4GB to 8GB), faster standalone data logging, a high-resolution accelerometer, and Ford EEC-V support.
In addition to these new features, MPVI3 continues the legacy of MPVI2+ with invaluable features like Bluetooth 5.0, an M8 motorsports-grade screw-on connector, USB-C connectivity (4MB/s), and RGB status LEDs.
Does MPVI3 come with Pro Feature Set?
Everyone is a pro with MPVI3. Pro Feature Set is now standard with MPVI3 so you can use pro features straight out of the box. These pro features include standalone data logging and compatibility with the PROLINK+ cable (sold separately).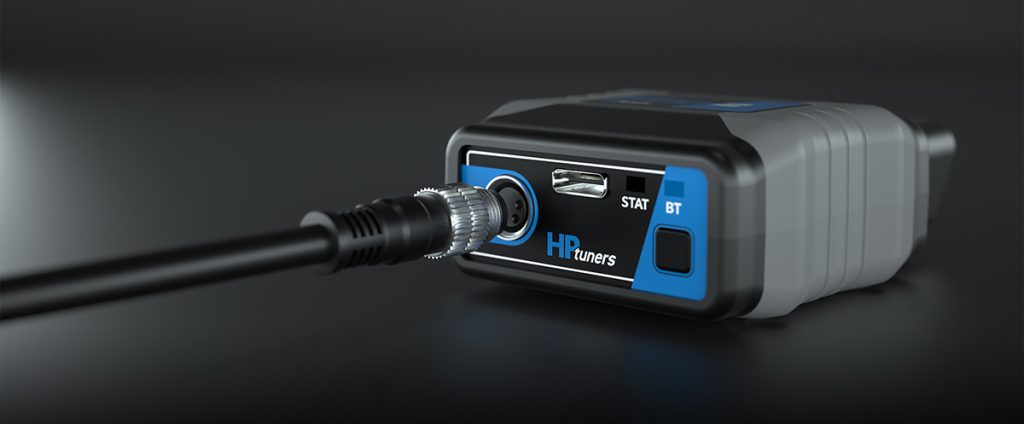 Does MPVI3 come with PROLINK+?
The PROLINK+ cable is not included with the purchase of an MPVI3 interface. However, you can purchase this cable at the same time you purchase your new interface. Since Pro Feature Set is already built into the MPVI3, no additional upgrade is required to utilize PROLINK+.
Does MPVI3 come with credits?
The MPVI3 does not include credits, however, you can choose to add credits to your device before checkout—this will save you a step later on! And remember, credits are universal, so you do not need to know the year, make, and model of the vehicle you want to tune when loading up your interface.
Can I upgrade my MPVI, MPVI2, or MPVI2+ interface to the new MPVI3?
If you're interested in trading in your current interface for the new MPVI3, HP Tuners now offers an MPVI3 Interface Upgrade option allowing you to do just that. Plus, you'll receive (4) or (6) additional, FREE Universal Credits depending on the generation of your trade-in device. Your new MPVI3 will have all the existing credits and licenses from your old device plus the additional, free credits as part of the offer.
This upgrade option is available to all previous generation interfaces, Pro or Standard, including MPVI, MPVI2, and MPVI2+ interfaces.
(6) Universal Credits for MPVI trade-ins (Standard or Pro)
(4) Universal Credits for MPVI2/2+ trade-ins
NOTE: PROLINK+ is not included with MPVI3 for trade-in Pro devices. Only (4) or (6) additional, free credits are given per (1) upgrade.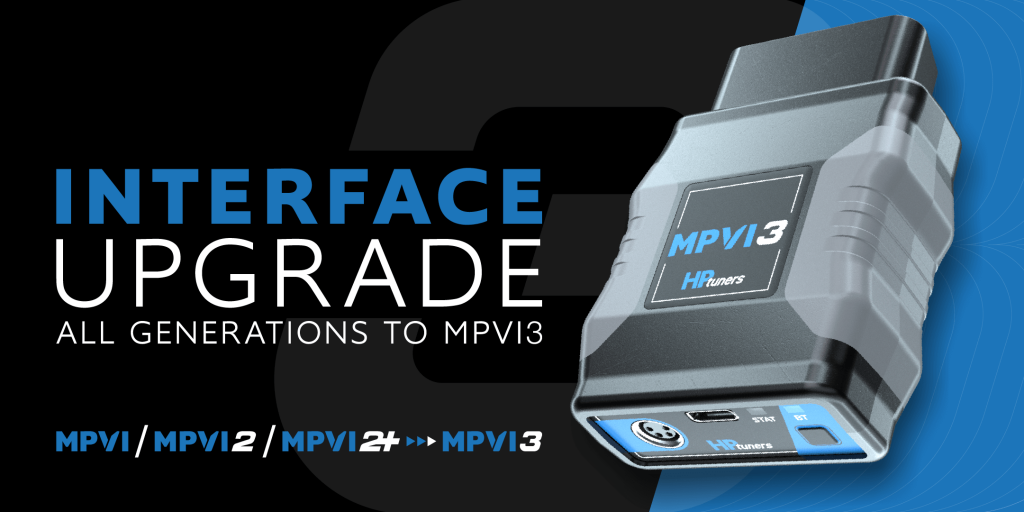 The benefits of this upgrade service range from access to all of HP Tuners' newest vehicle support and all existing supported vehicles, Pro Feature Set enabling standalone data logging and PROLINK+ usage (sold separately), support for Universal Credits, and all the latest features of MPVI3 described above.
You can initiate the upgrade in your MY ACCOUNT > MY DEVICES. This means you must have an account with HP Tuners and that your device is registered. Find the device you want to upgrade and select Upgrade to MPVI3. Then, you'll be directed to this product page to checkout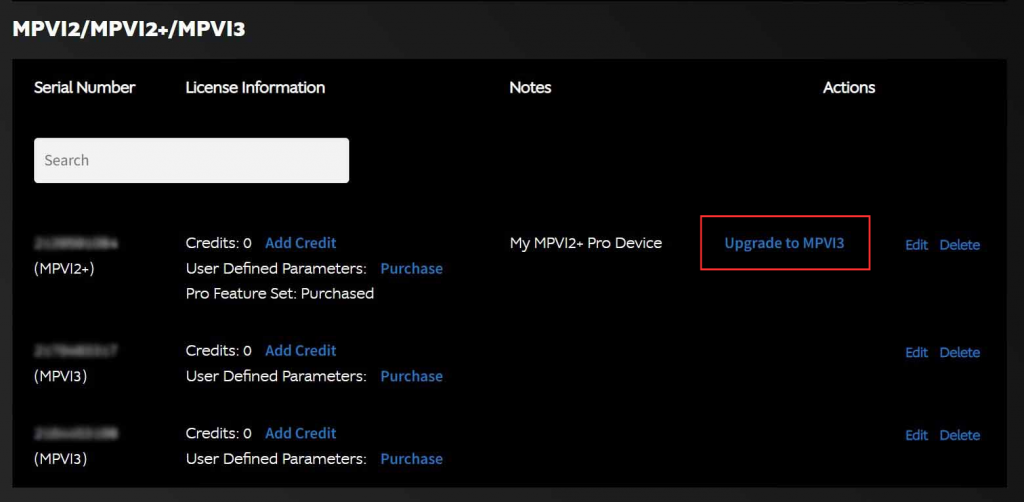 Once purchased, resync your device to back up all your credits and existing vehicle licenses and ship it off to HP Tuners (find shipping information on the product page).
What vehicles are supported by MPVI3?
Unlike some of the older generations, MPVI3 supports all vehicles on our vehicles list. This includes our newest supported vehicles and any future supported vehicles using VCM Suite BETA. Head over to our supported vehicle list to view every year, make, model, and ECM/PCM/TCM we offer tuning/diagnostic support for.
You can also verify credit-licensing costs on our vehicle page. Every vehicle you want to tune requires the purchase of a specific amount of credits which are used to license a vehicle. But, a vehicle license is only required when you're ready to write to your vehicle. You can still standalone data log and view diagnostic data in VCM Scanner without a vehicle license, whether or not your vehicle is actually supported.

And remember, MPVI3 is a multi-vehicle interface that lets you tune thousands of vehicles using a single device. This means you can tune your entire garage/shop, and more using your MPVI3—courtesy of our credit-based licensing system.