HP Tuners Diagnosed 60+ Vehicles at 2023 King of the Hammers Races
Published on: March 22, 2023Categories: Press Releases

BUFFALO GROVE, IL, March 22nd, 2023— For the first time, HP Tuners attended what is known as the toughest week of off-road races in the world, the annual King of the Hammers off-road event in Johnson Valley, California, where they offered tech support using VCM Suite diagnostics and calibration software. HP Tuners also had an on-site dyno at their booth in partnership with Brain Crower. In total, the HP Tuners tech team assisted over 60 vehicles and racers throughout the six days they were at the lakebed—averaging 10 vehicles a day.
"Our team being out here was invaluable to a lot of racers. We had so many people come up hours before their race with misfire issues and more that we were able to diagnose with VCM Scanner so they could get back out on the trails and prepare for their next race" says David Griffin, Business Development Manager at HP Tuners.
HP Tuners' four-man tech team used their diagnostics and calibration tools, including their newest MPVI3 OBDII interface and VCM Suite software, to diagnose issues big and small that helped get racers back on the course and, in a few cases, score at the top of their classes.
"There were people pulling in with their rigs not running at all and through the resources of HP Tuners and their partners in the tuning world, they were able to get them back on the course and make their races. The value that they bring to this event is second to none" says Brian Crower, owner of Brian Crower, Inc.
The outcome of HP Tuners' attendance at King of the Hammers 2023 speaks to their company mission and passion for all divisions of professional racing and motorsports.
"Being out here to diagnose little problems and help people enjoy their weekend out here and/or have a successful race is what HP Tuners is all about" says Gideon Bailey, HP Tuners' Diesel & Off-Road and Ford Technical Sales.
At this time, HP Tuners plans to attend King of the Hammers 2024 to provide tech support due to the overwhelmingly positive response from racers and their partners. Watch HP Tuners' tech team in action on YouTube here.
---
ABOUT HP TUNERS—HP Tuners is the leading diagnostic and calibration solution for vehicle aftermarket performance with over 19 years of expertise. From diagnostics, data logging, scanning, calibration, and more, HP Tuners offers the most comprehensive solution for OBDII-equipped import, domestic, and powersports vehicles with their MPVI3 interface and VCM Suite software.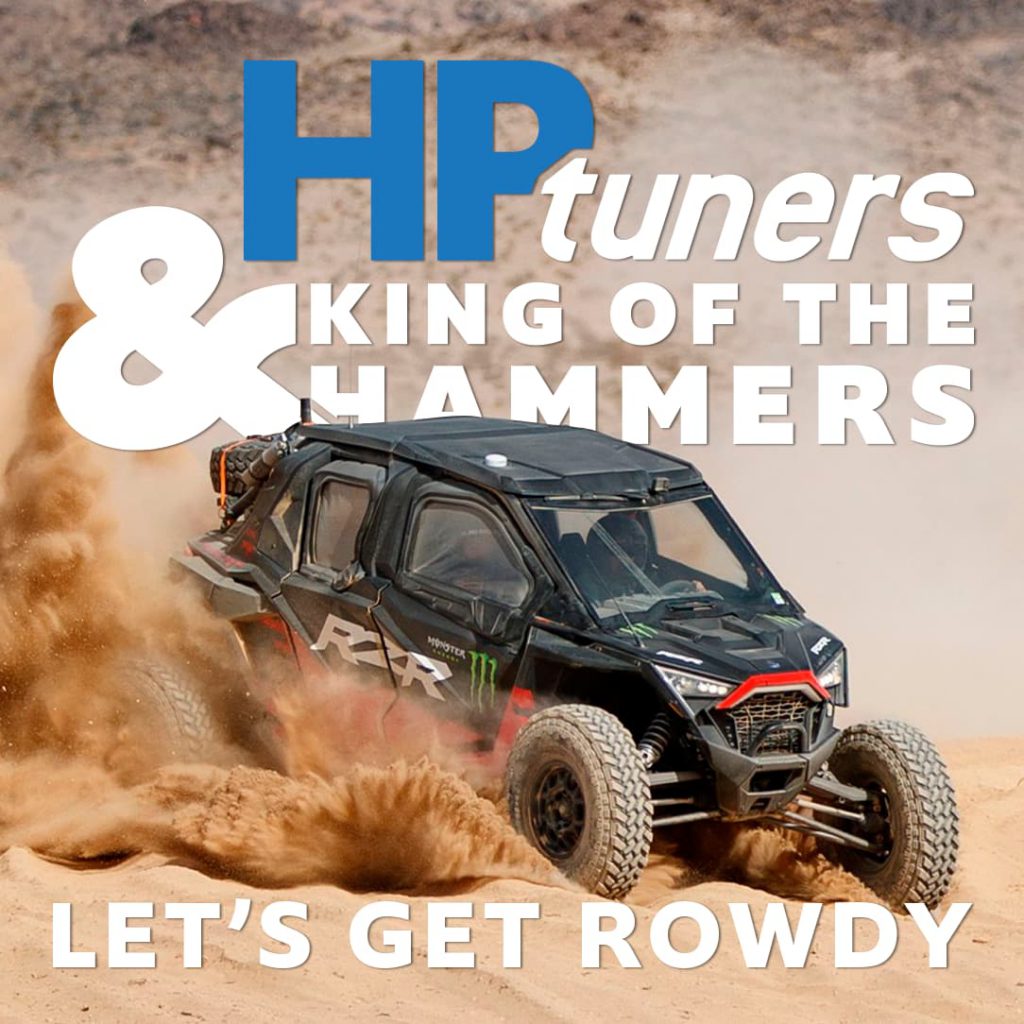 Media contact
Carly Denk
Email: marketing@hptuners.com