HP Tuners Adds Honda Powersports Custom Tuning Support
Published on: August 29, 2023Categories: Press Releases

New 4 and 6-pin Honda OBDII Adapter Cables provide access to VCM Suite via the OBDII port.
BUFFALO GROVE, IL, August 29th, 2023—HP Tuners, the leading vehicle diagnostics and calibration solution, has extended its custom tuning capabilities to Honda's diverse lineup of side-by-sides and sport motorcycles covering model years 2013 to 2022. These supported models include the Grom, MSX125, Monkey, Pioneer, and Talon. Using HP Tuners' new 4-pin and 6-pin OBDII Adapter Cables, professional tuners can now access editable parameters and diagnostics data in VCM Suite software.
"Honda Powersports has been at the top of our list of powersports vehicles to add support for, so it feels great to get it out there in the hands of shops around the country. Whether your Honda machine is naturally aspirated or boosted, our tools provide total flexibility in the calibration process. What really sets our tools apart from others is not only can you use your MPVI device to diagnose and calibrate your Honda machine, but you can use that same device on any vehicle we support like your tow rig and your sports car as well." says David Griffin, Business Development Manager.
All supported Honda powersports vehicles require (4) Universal Credits for licensing with an MPVI2, MPVI2+, or MPVI3 interface and the required 4-pin or 6-pin OBDII Adapter Cable. The cable varies per model:
4-Pin OBDII Adapter Cable models: 2014-2020 Grom, 2019-2021 Monkey, 2013-2015 MSX125, 2016-2022 Pioneer 700, 2016-2022 Pioneer 500, 2021-2022 Pioneer 520, 2016-2021 Pioneer 1000, 2019-2020 Talon 1000X, 2019-2020 Talon 1000R.
6-Pin OBDII Adapter Cable models: 2021 Grom, 2022 Pioneer 1000, 2021-2022 Talon 1000R, 2021-2022 Talon 1000X.
Since entering the powersports market in 2022, HP Tuners has added custom tuning support for 50+ side by sides, UTVs, ATVs, motorcycles, and personal and recreational watercraft from Polaris, Bobcat, Indian, Bombardier Recreational Products (BRP), including Can-Am and Sea-Doo, and now Honda Powersports. Explore HP Tuners' Honda Powersports support here.
---
ABOUT HP TUNERS—HP Tuners is the leading diagnostic and calibration solution for vehicle aftermarket performance with over 19 years of expertise. From diagnostics, data logging, scanning, calibration, and more, HP Tuners offers the most comprehensive solution for OBDII-equipped import, domestic, and powersports vehicles with their MPVI3 interface and VCM Suite software.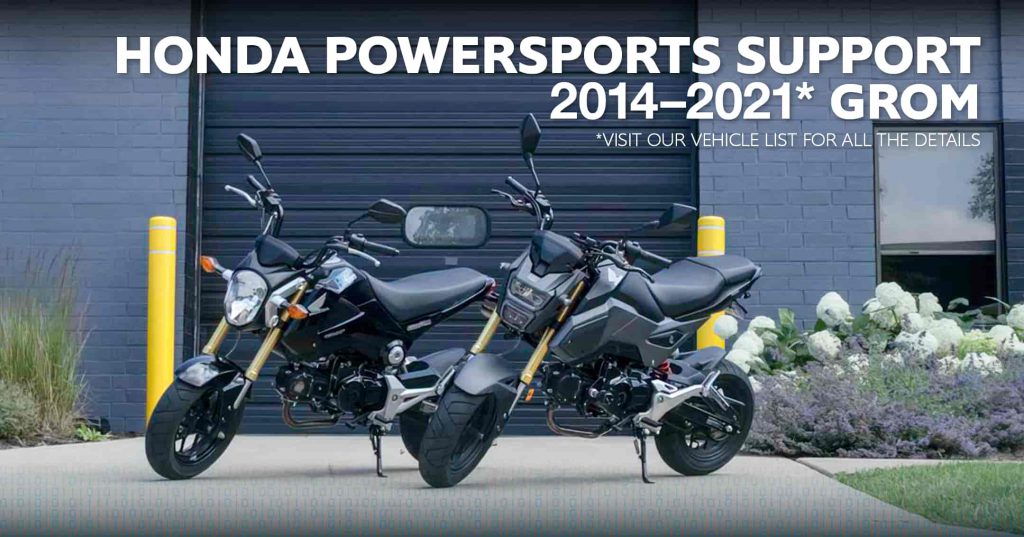 Media contact:
Carly Denk
email: marketing@hptuners.com