Chart Display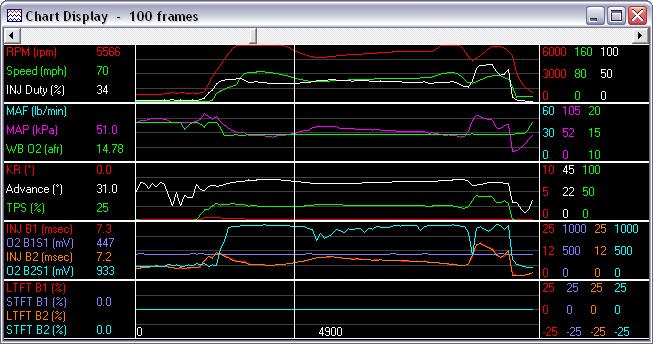 Use the slider bar at the top of the chart to browse through your scanned log files or scanned memory. To play a log from any point in the file click the play button and then pause. Scroll to the point where you would like to play from and hit play again. Move your mouse over the chart to view the frame of data at that instant. Any other windows (Table, Gauge, Histogram) will also update as you move your mouse over the chart window.

You can also right click the histogram for more options.


Hotkeys: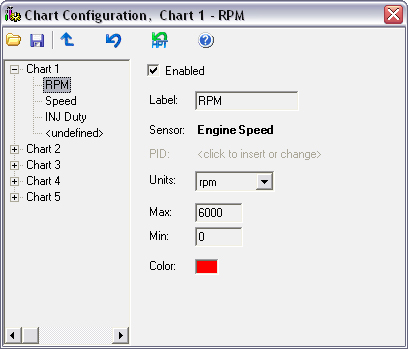 When making changes to the chart configuration page, there is no undo action. Changes you make will be put into effect the next time you open up the Chart Display window, or if you already have it open, if you hit the Save icon.





The plot value is the actual value that is going to be plotted on the chart. You can plot against a specific PID or a more generic sensor. Try to chose a sensor over a PID whenever possible.




| | |
| --- | --- |
| | Import settings from file. |
| | Export settings to file. Use this to share your settings with others. |
| | Commit any changes made and refresh the parent Chart window. |
| | Undo any changes made. |
| | Load Chart Display default settings. |