Tab Style Navigation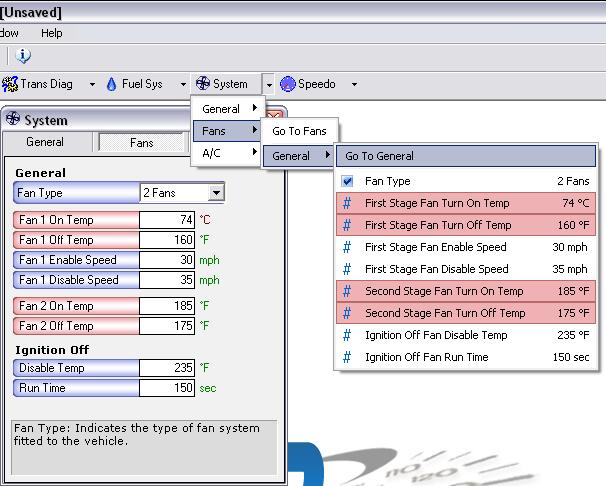 Tab style navigation is the primary style of navigation for VCM Suite. You will find all of your editable parameters through the tab style view (just as you would with the tree navigator) plus windows like OS Modifications, DTC lists and Speed recalibration that you wouldn't find under the tree navigator.


Parameter Options
You can right click any switch, constant or table for a menu of options. Using the right click functionality with VCM Suite will save you a lot of time. Simply right click the colored background of the parameter you would like to modify and the menu will appear.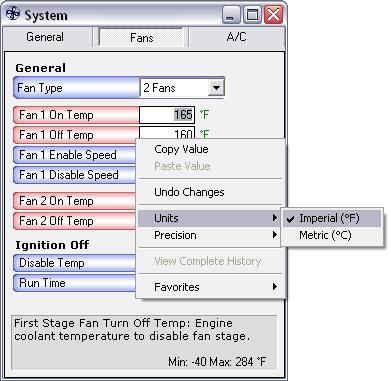 Special Table Options
No longer do you have to open up tables to copy and paste. You can simply right click the table buttons themselves for quick and easy copy and paste access.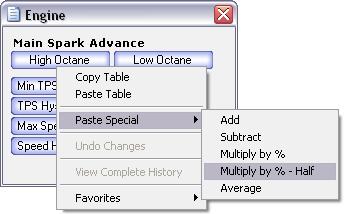 Units
You can toggle any unit that supports both metric and imperial values by simply clicking on the unit itself. For example, in the screenshot below if you just click on the F, it will automatically convert over to C.