Tree Style Navigation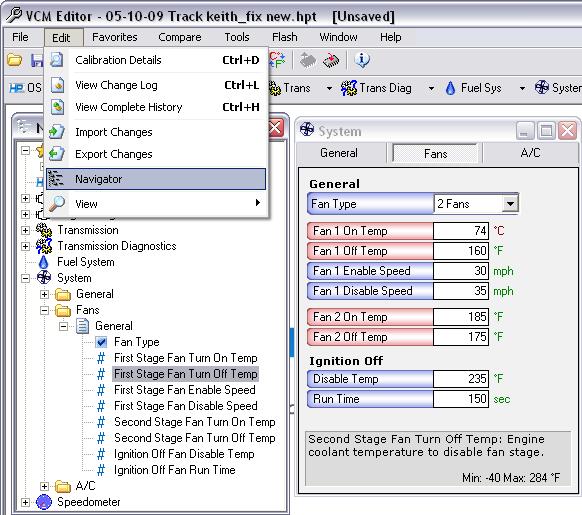 Tree style navigation in VCM Suite is a secondary navigational system. The reason it is called a secondary navigation system is that you will not find special forms like the OS Modifications, DTC List or Speedo Recalibration pages here.


The tree lists intended use is for fast searching through parameters for quick changes. When you click on a parameter, a smaller navigator child window is displayed as shown above. The "System" window shown above only lists the parameters for the System->Fans->General grouping as indicated. When you click a parameter from another list in the tree style navigator, the current "System" window will be reloaded with parameters from the new group you have selected. When you click on tables, they will be opened up into their own table display window.

The navigator child window functions just the same as any other tab style window in that you can right click the parameters for more options as well as toggle the units just by clicking on them.

You can also load the parent tab style navigation form by right clicking a parameter in the tree style list and selecting "Load Parent".